The next Nexus smartphone is the latest target of the rumour mills and it is said to be built by LG this time around. We have seen the hands-on report of the smartphone and also its specs have leaked.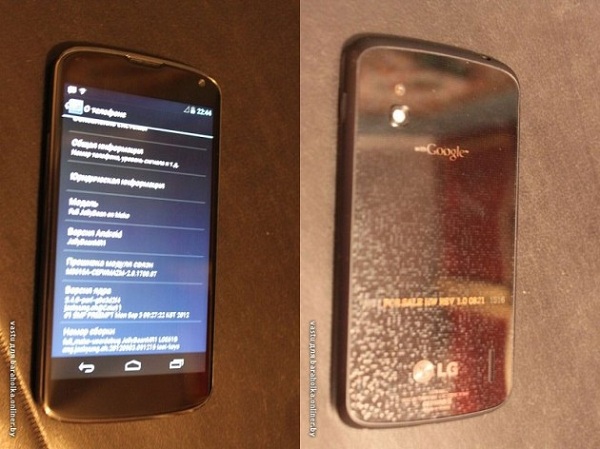 But today, finally a set of pictures of the smartphone has arrived which show us how the LG E960 which is codenamed 'Mako' and gives us a clue as to how the next Nexus could look like.
Going by the looks, the LG E960 'Mako' does go on to match the first hands-on report which suggested that the smartphone looks like Galaxy Nexus and has a silver lining or ring around the front of the smartphone like the iPhone 3GS.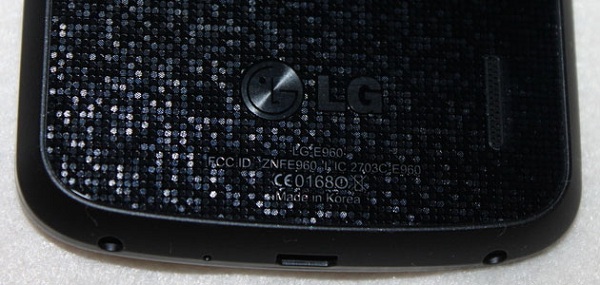 On the back there is the mentioned and engraving of Google's logo which almost confirms that this is indeed the next Nexus though we cannot find the 'Nexus' written on the back or the logo but the mention that it is built by LG in Korea is indeed there, thanks to the LG logo.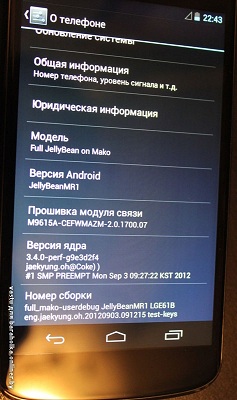 The LG Nexus is running on Full Android Jelly Bean where the 'full' could mean that it could be the Android 4.2 OS. Also the smartphone is powered by Qualcomm's 1.5 GHz quad-core Snapdragon S4 Pro with Adreno 320 GPU which has appeared in Nenamark benchmark results.

So going by the look how does this new smartphone from LG and Google, probably the 'Nexus' look to you?