As we are nearing the rumoured launch of the iPad Mini which is expected to be held later this month, we are hearing more about the probable 7.85 inch tablet from the rumour mills.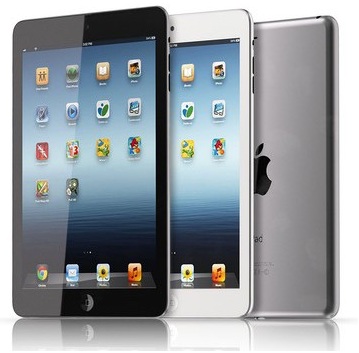 And in the latest, Topeka analyst Brian White is supposedly making the rounds with Apple's Asian component suppliers has concluded that the iPad Mini 'could outshine the new iPad', according to AllThingsD.

Brian White says that "Apple did not skimp on the aesthetics of the much anticipated 'iPad Mini'. In fact, we believe the 'iPad Mini' could outshine the new iPad in terms of how the device feels in a consumer's hands."
 
Well, the Apple iPad is indeed gorgeous and if White is right, then iPad Mini is bound to clean sweep the smaller 7 inch tablet market with its design. Previous leaks of dummy iPad Mini and rumours have suggested that the iPad Mini is bound to arrive with 7.85 inch screen, though Retina Display is doubtful, thinner side bezels and a black anodized aluminium casing.
 
Yesterday, we also saw WSJ suggest that Apple has asked its Asian component partners to ready over 10 million iPad Minis for sale in this quarter only. So Apple is indeed feeling that the iPad Mini will sell like hotcakes.
 
Previous rumours have suggested that Apple is to send out the invite for the iPad Mini launch event, tomorrow i.e. October 10, 2012 and if that does happen, then we can definitely expect the Mini to arrive within this month.