And here we go! Yesterday we saw the press pictures of Nokia Phi aka Lumia 920 with PureView and Nokia Arrow aka Lumia 820 leak all over the web.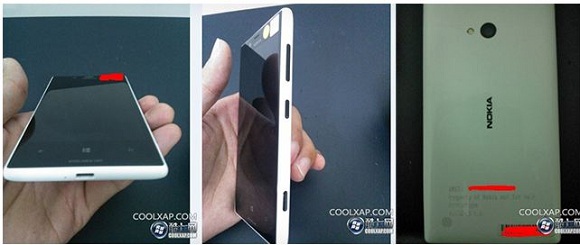 And today we see that the Lumia 820 is not ready to stay under the wraps until the official announcement and has gone ahead to pose for the camera.

As you can see, the handset looks much thinner in real-life than what we saw in the renders yesterday. It is supposedly sporting a 4.3 inch screen with unknown resolution, but WMPU suspects it to be 800 x 480 if it is going to arrive as a mid-range smartphone.
 
Interestingly the device goes on to run on just 335 MB RAM (512 MB on-board) which only seems to be there on the prototype and we expect an upgrade to arrive in the final release. The OS version that the device is running on is 8.0.9735.0 and the scalable icons on the screen confirm it to be running on Windows Phone 8.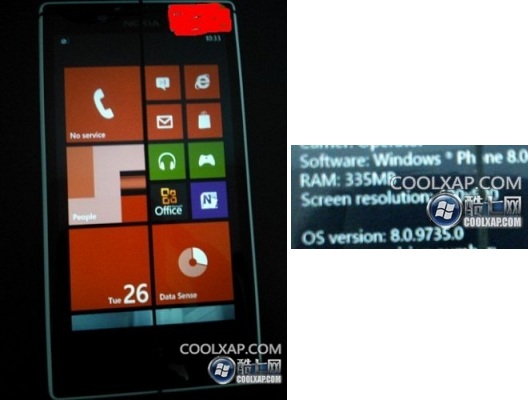 This prototype unit also shows a date of Tuesday the 26th, which could be that the image was taken back in June when the same date was on a Tuesday or it has been set incorrectly intentionally.
 
The device features a different styling for the camera at the rear which is completely different from what we have seen in the leaked renders which could be a change from the prototype to final device. Also the leaked picture shows the device posing in White back which also confirms multiple colour options arriving on the Lumia 820.
 
We are just less than a week away until Nokia officially announces the Lumia 820 and Lumia 920 to the world and probable 'Things are about to change'.