Want to know what Nokia will be unveiling at the event scheduled for September 5th? Well they are Nokia Lumia 920 and Lumia 820 which will be arriving on the day.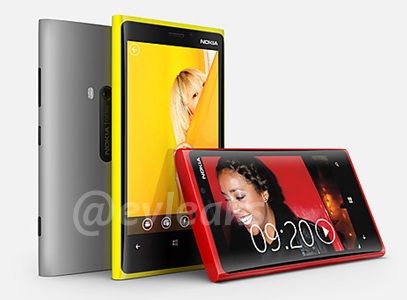 Nokia teased a video where it said 'Things are about to change' and we were already suspecting that Nokia is planning to launch a PureView Lumia smartphone soon. And here it is!
The Nokia Lumia 920 which is already known as Nokia Phi is expected to be the one which will be carrying the PureView technology on its shoulder and is expected to arrive with a 4.5 inch screen and (a guess) with a 21 MP camera sensor on its back.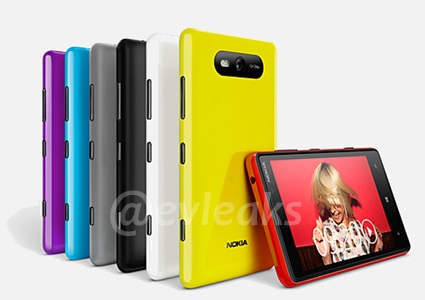 The Nokia Lumia 820 (as you can see above) on the other hand is the Nokia Arrow which we saw leaking just some time back and will arrive with a 4.3 inch screen but minus the PureView technology. This leaked image matches the previously leaked image too. So this leak seems to be genuine.

But from the pictures that have leaked one thing seems to be confirmed that both the Windows Phone 8 running smartphones will arrive with Carl Zeiss lenses on the back and even the company itself seems to be excited about it.

The Lumia 920 is expected to arrive in three colours: Red, Yellow and Grey. Whereas the Lumia 820 is eager to arrive in a rainbow of colours if the leaked renders are to be believed.