Plants vs. Zombies Game to hit the Android platform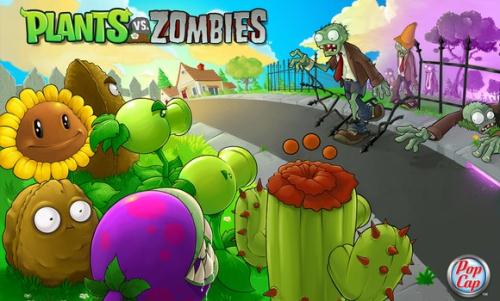 Game developing company PopCap will be introducing the 2010 Game of the Year award winner Plants vs. Zombies for the Android platform. The game is already available for the iPod and iPhone and as well as the iPad, and is expected to launch for Android soon.
The game basically involves the players placing different types of plants and fungi, each with their own unique offensive or defensive capabilities, across the front garden, a back garden with a swimming pool, and the roof of a house in order to stop a horde of zombies from devouring the brains of the residents. The playing field is divided into a number of horizontal tracks, and in general, although there are exceptions, a zombie will only move towards the player's house along one track, and most plants can only attack or defend against zombies in the track they are planted in.
PopCap had earlier tweeted saying that the Android version of the game will become available in the first half of 2011 that is less than two months. It will be surely exciting and we'll be waiting for the launch.

Source