Kids' apps are something of a brilliant thing. They make kids comfortable with techie stuff such as smartphones and tabs along with keeping them busy and entertaining them. One cartoon character that has particularly swayed the young audience in the age bracket of 4-11 years is Chhota Bheem – which is why the just launched Play with Chhota Bheem app should be a delight for kids. Microsoft has paired with the company behind Chhota Bheem – Green Gold Animation to launch the app exclusively for Windows devices.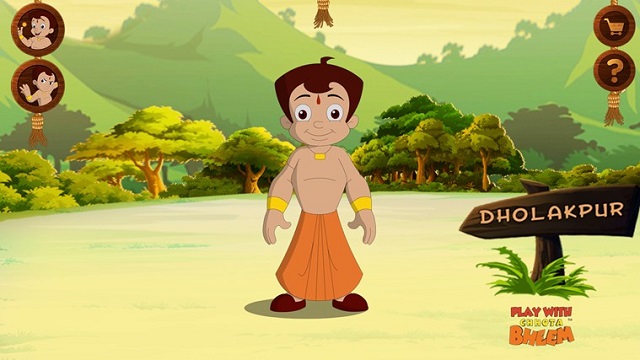 "Our association with Microsoft goes a long way and we are committed to work more closely with them in future to bring our hugely popular kids icon Chhota Bheem closer to kids. We are confident that our latest offering for Windows 8 & Windows Phone – Play With Chhota Bheem will be loved by all the kids." Says, Govinda Talluri, Vice President- Business Development, Green Gold Animation. 
The game is colorful and multi-faceted, although rather than arcade, it is more focused on learning games such as Memory game, Bulls eye challenge and jigsaw puzzles. Kids can also change Bheem's moods and make him do stuff such as juggling ladoos and pull down the moon to earth.
Windows devices now have a feature called Kids' corner – essentially, kids can actually access all the kiddie stuff they need by swiping across left of the lockscreen without interfering with rest of your apps and content.
Here's the download link for the app.