The Android Wear 2.0 is expected to be unveiled by Google today alongside two new smartwatches built by LG – the LG Watch Sport and LG Watch Style. While we are still waiting for the official confirmation from Google, the Android Pay on Play Store seems to have been updated with support for Android Wear 2.0.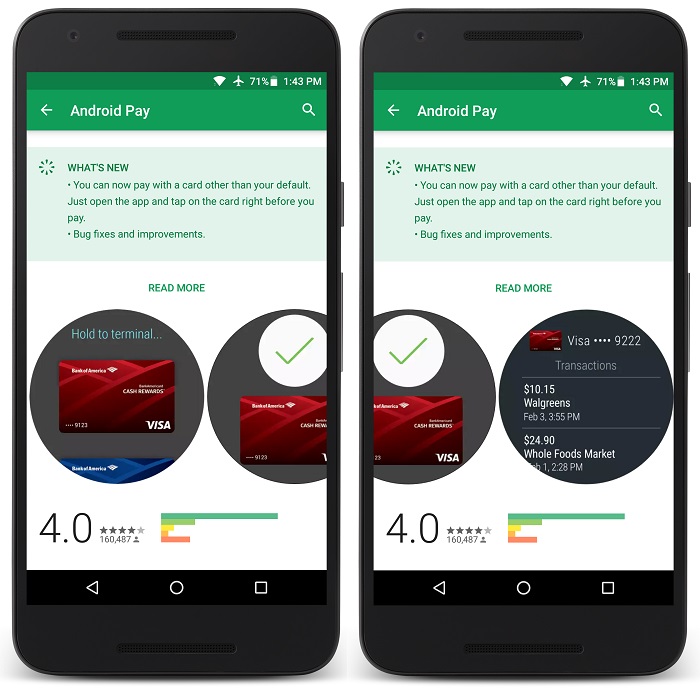 Google has recently updated the Play Store listing of Android Pay by adding three new screenshots which show off the Android Pay's compatibility with the Android Wear platform. Well, Android Wear 2.0 to be precise. As one would expect, these screenshots are circular as they show how Android Pay would work on the Wear platform.
These screenshots show the process of making payment through Android Wear smartwatches. You hold your smartwatch near the terminal, after which the payment is done and you receive the receipt of payment. Of course, you need to have a smartwatch which comes with NFC chip, without that, making payments through Android Pay from your smartwatch will not be possible.
Being able to pay using your smartwatch is convenient as you don't have to take out your smartphone out of the pocket every time you have to make payment through Android Pay. Also, speaking of NFC, according to the leaked specs, only the LG Watch Sport will come with the chip. LG Watch Style will neither have NFC nor LTE. Check out the full specifications of these Android Wear 2.0 powered smartwatches below.
Expected specifications of LG smartwatches:
[table id=77 responsive=flip /]