Samsung has put up a really cool game on their Facebook page that could win you a Galaxy Y Duos smartphone. The game is called '2 Way- Choose what's right' in which you have to complete the story by selecting the right choice.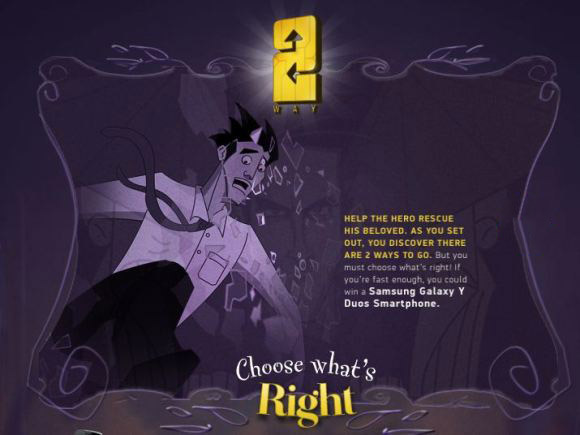 The game shows a video of a guy who has to save his girl who is stuck on an island. What you have to do is select the right option and build up the story. If you choose the wrong option, you end up back where you started.

It's a fun game and if you manage to complete the whole story and are one of the quickest to do it, then you get a chance to win a Galaxy Y Duos smartphone by Samsung. There are 20 smartphones up for grabs so visit the Facebook page over here and start playing.