Polycom brings RealPresence Mobile app to iPhone 4S, updates for iPad 2
Extremely popular on the tablets for video conferencing with people at work, Polycom has announced its RealPresence app for the iPhone 4S and Android 4.0 Ice Cream Sandwich which will arrive sometime this month.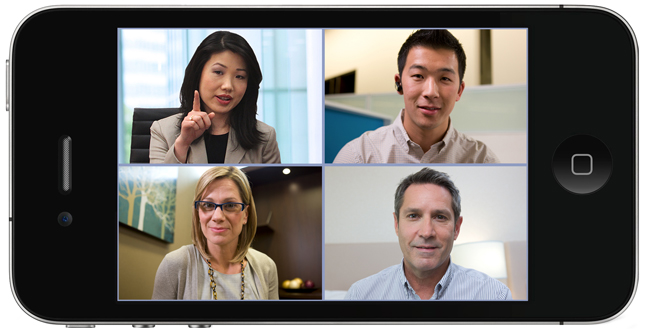 The RealPresence Mobile app is powered by the Polycom RealPresence Platform, which is a secure, enterprise-grade video software solution for mobile devices that extends the reach of video collaboration beyond the conference room, allowing users on the go with a mobile device to easily connect with other standards-based video systems including immersive video rooms, group/desktop systems, laptops, tablets, and smartphones in HD quality.
The RealPresence Mobile app features an intuitive user interface for individual or multi-party video conferences in HD quality, RealPresence Mobile on the iPhone 4S will allow users to view content – such as presentations – by swapping the view between the content and conference participants. The app delivers the awesome Polycom video and audio for a higher quality for a great enterprise-grade experience, and also allows users to block their video image during a meeting if they desire.

With this Polycom has also updated its tablet app for the iPad 2 bringing in capability to share PDF files from the tablet with other video meeting participants. And Polycom also plans to make this feature, as well as additional language options, available to the iPhone 4S and Android mobile devices in the future. To download it from Apple AppStore, click here.

The app is also available for Motorola XOOM, the DROID XYBOARD by Motorola, and the Samsung Galaxy Tab10.1 in the Android Market and can be downloaded from here.