Around 18000 iPads being ordered by U.S. Air Force
The dream that Steve Jobs dreamt with the iPad is finally on the verge of becoming true. With iPads becoming more and more commonplace, they are becoming a necessity rather than a luxury. A good example of this would be the U.S. Air force that has signed a 1-year for around 18000 iPads worth $9.4 million.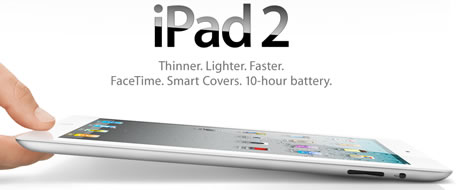 "Aircrews fly nonstop worldwide missions and require access to flight publications both on and off the aircraft, throughout all phases of flight.", Captain Kathleen Ferrero, a military spokeswoman was quoted as saying.
The iPad being talked about is a 32 GB Wi-Fi iPad 2, which is retailed at $599 (Rs. 29,950 approx.) but will be available to the Air Force at a discounted at a discounted rate of $520 (Rs 26,000 approx.). The tablets will purchased via Executive technologies inc. and will provide support to pilots at the Air Mobility command division that handles the transport and refueling of planes. One surprising thing we noted was that while the U.S. Army has gone all Android, the Air Force is leaning more towards Apple.