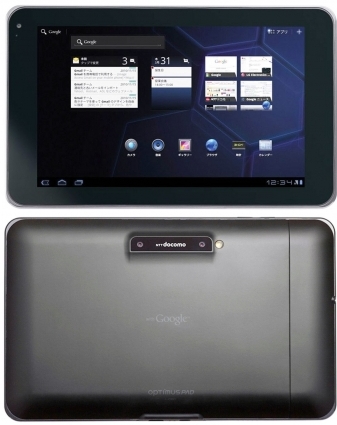 The 3D Optimus Pad from LG, which made at the recently concluded Mobile World Congress, will be available in the Japanese market starting March 15, 2011 through NTT DOCOMO. LG Optimus Pad is a Honeycomb based tablet powered by 1GHz NVIDIA Tegra 2 dual-core processor. Also, LG has tried to move away from the concept of 7-inch and 10 inch tablet by having a 8.9 inch screen for this one and us offering native 1280×768 resolution.
When this tablet hits the retails space in Japan, it will be pre-loaded with applications custom-made for local tastes, including BeeTV which offers a wide selection of entertainment contents tailored for DOCOMO customers. It also includes the 2Dfacto application that allows users to access a wide selection of e-books and comics.

Commenting on the launch, Kyu-hong Lee, Vice President and CEO of LG Electronics Japan  said "Japanese consumers are among the fastest early adopters and we plan to move very aggressively here with our advanced mobile smart products in 2011."  It will be interesting to watch out how this new tablet from LG's stable fairs against the native tablet from Toshiba, which too has showcased a glasses-free 3D android tablet.