Zoozoos set to enter office space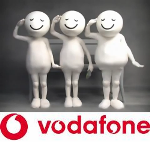 Vodafone Essar has announced that it plans to now foray into the leased landline and business solutions space. Vodafone, which offers these services in other parts of the world including its home turf in UK is now planning to use its expertise in this domain and customize it according to the Indian needs. Though enterprise segment is a more lucrative segment but there's already many established players like Bharti Airtel, Reliance Communications, BSNL and Tata Communications vying for a greater share of consumer pie and it will not be as easy for Vodafone Essar to establish itself.
However, this telecom service provider is quite confident as of now and says that "it has nothing to lose" and has already given indications of price wars now entering into this segment as well. Being bullish about its new plans Vodafone Essar is hoping that by the end ofMarch of 2016 its enterprise business will be accounting for almost 20% of its revenue.