Korean manufacturer Samsung has today announced that it is going to bring the Premium Suite upgrade which is already available on the Galaxy Note II for the Samsung Galaxy S III

smartphone

.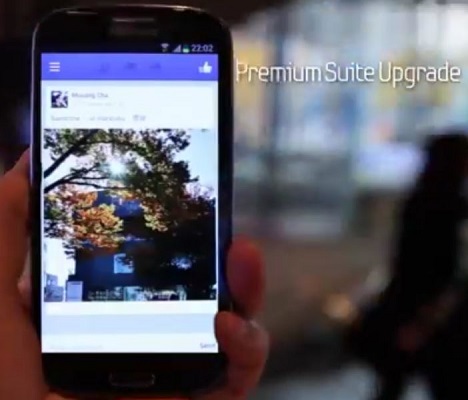 In a video released by Samsung Tomorrow, the company demos all the features like Page Buddy, Reader Mode, Multi Window and more features.

The features that Samsung is bringing to the Galaxy S III with the Premium Suite upgrade are as below:
Contextual Awareness
 
Page Buddy: Your phone will smartly predict what you intend to do according to your actions. For example, when you plug in your earphones, the device automatically opens up a page with the music player.

Contextual Menu: When you list up apps, you can now choose to see the most frequently used ones first. Especially convenient when you're looking through apps to find files to attach.

Contextual Tag: When you take a picture on the phone, you can tag the weather, date, and place immediately.
Enhanced Features
 
Multi Window: You can open two different apps at the same time

into

two different windows on the mobile screen.

Auto Share Shot Pairing using NFC: By setting the camera to 'Auto Share Shot' mode, you can quickly share your photos and videos by simply tapping their GALAXY S III with other NFC and S-Beam enabled devices

Reader Mode: You can easily control the size of the text on your browser! Also, you can just click the webpage to share it!

Facebook Lock Ticker: The easiest way to see your Facebook News Feeds – set your phone to show it on your lock screen.
If you thought that this was all, then Samsung has informed us that this is just Part 1 of the two part series and more features in store for the S III owners. Catch the above mentioned features in action in the video below.