With the Kindle line-up ready for the annual refresh, we have started receiving information about what we could expect from the tablets. Now we have first renders of the device.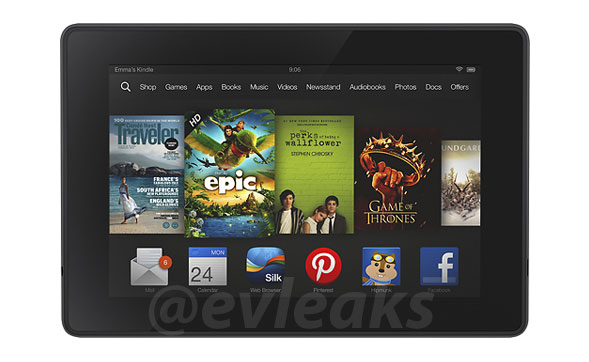 According to press images of the alleged Kindle tablet, we see a refreshed version which adds minor changes to the device. However, sources claim to believe that it would feature a hard hitting Snapdragon processor inside along with an Adreno 330 GPU for the top-end Kindle HD lineup.
While this images doesn't necessarily seem to be of the Kindle HD tablet as there seems to be no front facing camera. However with the recently dropping rates of the series, these tablets could wreck up a storm if marketed with the right specs combinations. We can expect to see the refreshed versions launched by the end of the year.