With the news about the HTC One Max becoming more prominent, we are assuming that the device is getting ready for take-off. We have on our hands more images of the device, this time crystal clear.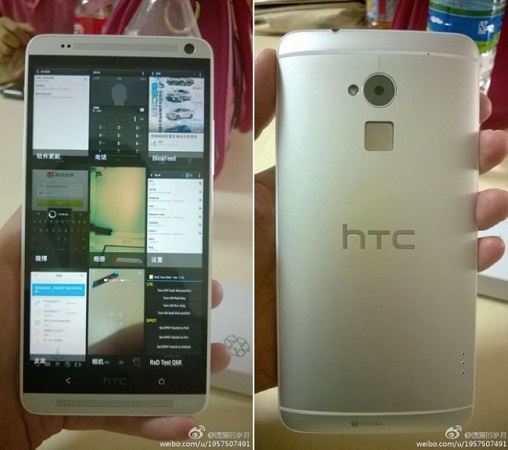 The new pictures of the alleged HTC One Max, which would be the phablet version of the HTC One, shows the plastic design of the device. Also seen up close is the assumed fingerprint scanner. The device under observation has the model number HTC 8088, which could imply that it is the Chinese variant of the device.
The HTC One Max in the picture sports a 5.9 inch display with 1080p resolution. The device is powered by a 1.7 GHz quad core processor with 2 GB of RAM and 16 GB of internal storage. Also on board would be the current version of Android 4.3. However being the Chinese variant, the international HTC One Max could have slightly differing specs.