Purported Nokia 803, N8 successor may look like this
An image of the possible successor of greatest camera mobile till date, the Nokia N8 has been leaked from a user manual. The device said to be Nokia 803 is said to run on Symbian Belle OS. We guess that it'll have a great camera on it, thanks to the large hump behind the device.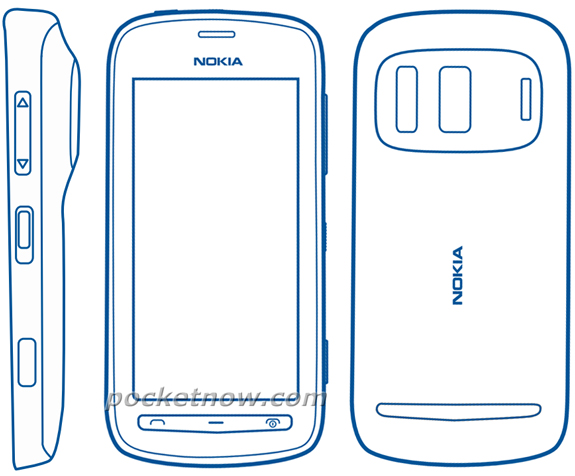 Unfortunately no more information has been made available from the leaked manual but the rumoured specs of the 803 are as follows:

1GHz (apparently single-core) processor,

3.5-inch WVGA Clear Black display with Gorilla Glass

512MB of RAM

NFC capability

DLNA

HDMI
The camera lens is said to feature an optical zoom and have a bigger camera sensor. Well as it was rumoured earlier, we could see the device to be previewed as early as at the Mobile World Congress in February.