The Nokia Booklet 3G weighs just 1.2KGs and it's got all of this:
Intel Atom Z530, 1.6 GHz processor

1GB of DDR2 RAM, soldered on to the Motherboard making it impossible to upgrade

10.1" 1280 x 720 HD Display

HDMI Output

Bluetooth 2.0 , Wi-fi 802.11 b/g/n

A GPS chip , (you'll see more about this down there)

SD/MMC slot , A (U)SIM card slot which supports 3G and EDGE connections

Built in microphone, speakers and a 1.3MP Camera right above the screen 
Unboxing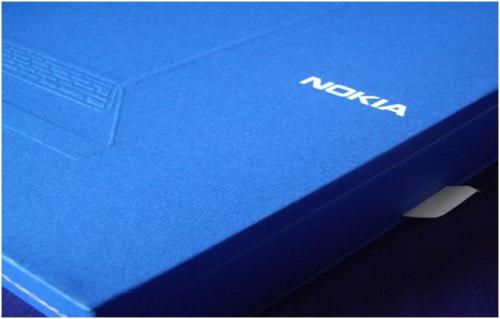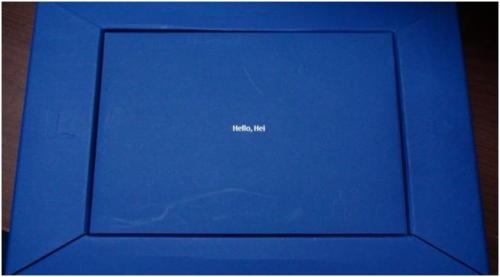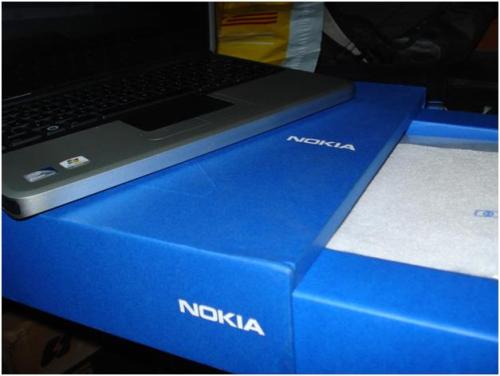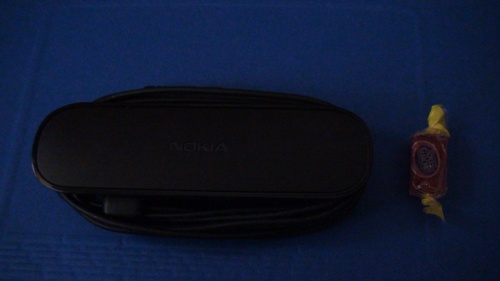 The way it's built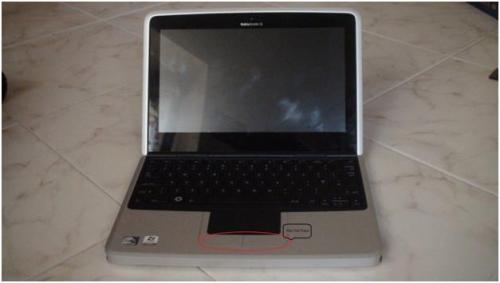 With Aluminum all around, very very comfy spaced keyboard and well aligned ports, it's been built just.the.way.it.should.have.been.
If I'm not going to mind the tick-ticky sounding plastic left and right buttons below the trackpad, I'd give Nokia a 5/5 for the way it's been built. Interesting!
The 10.1 incher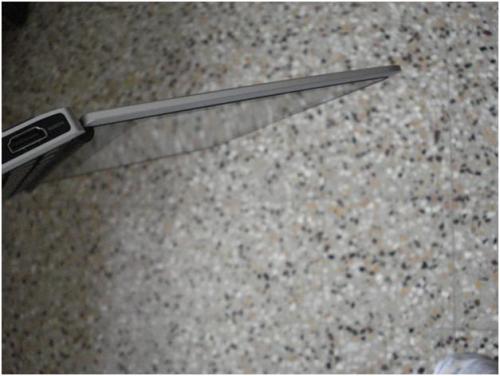 I seemed to get a good deal out of this 10.1 incher. Supporting a screen resolution of 1280×720, it managed to play the Nokia N8 Sample Video [ Link ] shot at 720p quite smoothly. And, there's that HDMI port demanding you to get it connected to your HDTV to enjoy HD Movies. Amazing performance, must say.
Hardware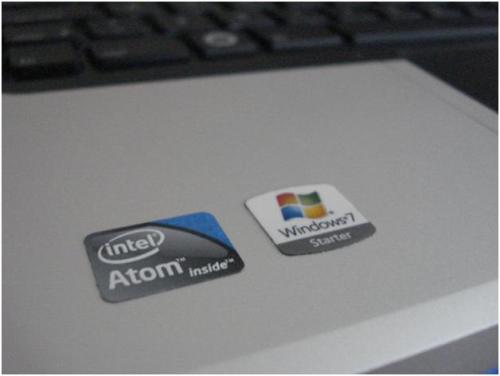 Windows 7 Starter. Intel Atom. 1.6 GHz. A gigabyte of Ram.
What do you think it could deliver?
Netbooks come with Atom chips, which indeed work well for netbook activities.  Be it tweeting, blogging, catching on to some music or downloading your favorite apps, the Netbook performs well. Well, even if you wanted to run Photoshop instead of Picasa, you need to have a look at your patience quotient before you begin. The situation is the same for a few other programs which gobble your CPU usage.
Nokia could've overcome this issue, atleast by a bit, by simply leaving the RAM loose, which would make it compatible for an upgrade to 2GB instead of soldering it.
Since netbooks these days come with upto 2GB of Memory, Nokia shouldn't have let this loose.
Connectivity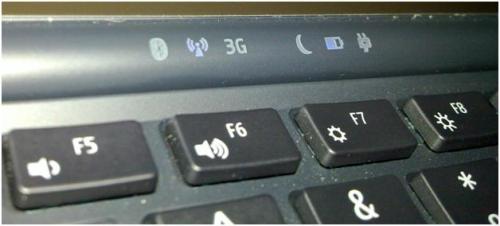 We've got 802.11 b/g/n , 3G , Bluetooth and GPS from the Finnish makers here.
 @Bluetooth Simple functionality. Receive files, transfer files, Stream music or sync your phone. Everything works well!
 @Wi-Fi One among the few netbooks to feature a Wireless-N , useful if you've got a N-Router and want to browse your favorite blogs on your rooftop.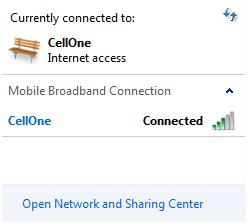 @3G It comes with the name. Plug in your 3G enabled SIM , One click and you're on, Voila! Works like a breeze. Connectivity was excellent and the 3G Modem functioned very well throughout.
Even if you had a 2G connection which would support EDGE, the Booklet nods its head straight . You're all set to browse!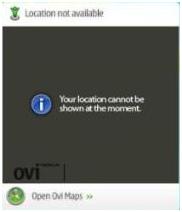 @GPS Disappointing. One can determine his position using A-GPS when he's connected through 3G and it opens up in a small Ovi Widget, made for the Windows sidebar. The Widget crashed quite often and I was able to determine my position only once. Every other time, an error message had to show up. And, you cannot use the GPS chip's functionality with any other program, you're stuck with just Ovi Maps widget and the Ovi Maps website.
 Multimedia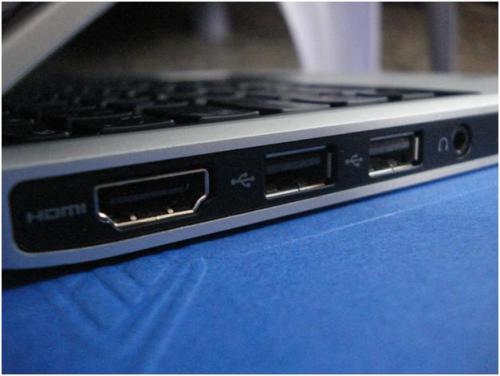 Earphone jack , HDMI Output, Inbuilt Microphone, 1.3 MP FF Camera and Stereo speakers.
The speakers which are built onto the Booklet offer mediocre speaker performance which can be heard only if you stick to them. Well, If you plug in the earphones which comes in the box, it's a mini party on.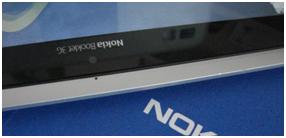 And, then there's this 1.3 MP camera which is pretty useful for quick online conversations or a self snap.
The quality was pretty good for a 1.3MP and the person at the other end of my Skype call did like the clarity it was offering.
Battery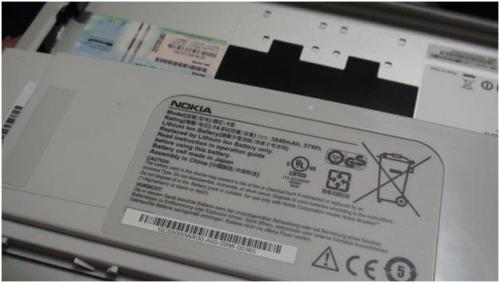 Twelve hours. Twelve hours. 12. 12.
Well, was I able to do a 12? Almost.
With Wi-Fi on the whole time, screen brightness at its minimum, I could see the Booklet live for 10.5 hours. Now, that is purely amazing. I carried it along, through the city, switched on 3G whenever I wanted to, and it stayed with me the whole day. The perfect companion for your airplane travels, one hell of a battery.
Software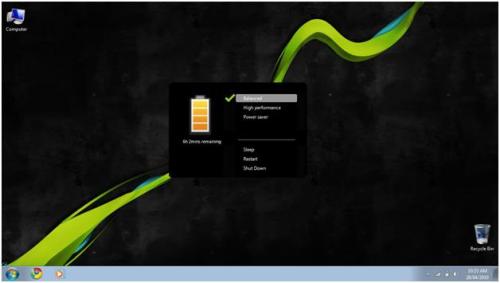 With Windows 7 Starter , you cannot change your wallpaper through the Personalize page. I had to download a third party program to get it done. Starter also misses out on features like Aero peek, Multi-monitor support, ability to switch users without logging off, Windows Media Center and XP Mode.
When you press the power button on the left, a screen like that pops up. Typical Nokia where you can change modes or shut the device down.
And, there is Nokia Social Hub. A program which allows you integrate your Facebook, Twitter and your text messages into one page. Nokia needs to develop on that, lots missing.
Wrap up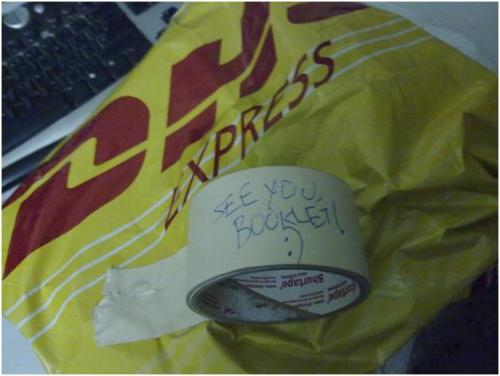 Well, we're towards the end. Did I miss out any part of it? Let me know if you think I've.
The Booklet 3G is an awesomely built netbook, which helps you do your daily chores with ease. The battery is a first class performer. And, Hey! This is Nokia's debut product in the notebook arena, Yeah. Considering that, I'd surely give a +1 to Nokia! *fireworks*
Unless you're going to run RAM gobbling applications all day long, the Booklet 3G is the perfect guy for you, provided your wallet likes you. It's right now costing around 25,000 INR (549$) which is slightly high. We've got competitors close to this one at 20,000 INR in the Indian Market.
Should I buy it or not?It hasn't been launched in India, yet. Let's wait (and wait, and wait?) till Nokia brings it here; it all depends on the pricing scheme.