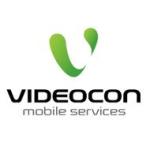 Videcon launched its mobile services in Gujarat a few months back. I recently bought a Videcon SIM Card to try out its GPRS. Videcon is offering unlimited GPRS Pack for 30 days at Rs. 96.
I am expressing my views about it as a normal mobile user so I will not mention any technical point. But before that lemme tell you which handset I used for trying out GPRS and in which telecom circle I used it. – I used it on Nokia N97 mini in Gujarat telecom circle. Here is what I feel about its GPRS – I do not like it at all. The speed is too slow and it get disconnected many times. As I told you earlier that I bought Videcon Mobile Services' SIM Card for trying out its GPRS but apart from just using GPRS I used it for calling also and in this area also Videcon did not satisfy me. For me satisfaction is in terms of quality of service and not in terms of cost as like many other operators Videcon also offers 1p/sec tariff.
If I have to rate Videcon's GPRS outta 5 then I will give it 1. For Call quality it will get 2.5 outta 5 from me.