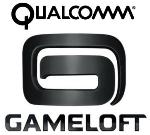 Following the news that Nvidia is launching the Tegra Zone to show off games and apps running on Tegra 2, Qualcomm have announced that they are entering into a strategic partnership with Gameloft for HD gaming. With this engagement, Qualcomm and Gameloft are concentrating on optimizing and enhancing the performance of HD games on their Snapdragon Chipsets. Specifically chipsets like the MSM8x55 and the dual-core MSM8x60 will be used to develop and deliver some great games in collaboration with Gameloft. Its exciting times for Android fanboys ahead!
Press Release
Qualcomm Incorporated (NASDAQ: QCOM) today announced it has signed an agreement with Gameloft, an industry leader in developing and publishing digital and online video games, to deliver an enhanced mobile gaming experience for top Gameloft game titles, such as "SpiderMan Total Mayhem HD," "Real Football 2011 HD," "GT Racing: Motor Academy HD" and "Modern Combat 2: Black Pegasus." As an industry leader in mobile processors for tablets and smartphones, Qualcomm has collaborated with Gameloft to optimize Gameloft's premier HD mobile games for Qualcomm's current and future generation Snapdragon® processors, such as the MSM®8×55 and dual-core MSM8x60.
Gameloft has successfully worked with Qualcomm to leverage the Adreno® GPU for games such as "Assassin's Creed Altair's Chronicles." With this new agreement, Qualcomm and Gameloft will look to expand this relationship across the growing Snapdragon family of processors to optimize Gameloft's premier games for Android-based devices, starting with the above mentioned four titles and potentially expanding to others over the course of the year. Qualcomm's Snapdragon dual-core CPU processors include two asynchronous CPU cores that will run at up to 1.5 GHz per core, embedded Adreno 220 GPU and advanced multimedia capabilities, including a high performance DSP for Dolby5.1, SRS and other surround sound technologies, Adobe® Flash 10 hardware acceleration, video accelerators for full HD 1080p encode and decode and support to display the games on large screen TVs using standards interfaces such as HDMI.
"We are pleased to be working closely with Gameloft to pre-optimize their impressive portfolio of mobile games for Snapdragon processors," said Raj Talluri, vice president of product management for Qualcomm. "The combination of Snapdragon's dynamic Adreno GPU technology along with the game development expertise of Gameloft will bring some of the most exciting game franchises to tablets and smartphones this year."
"We are happy to work with Qualcomm to bring a great gaming experience to tablets and smartphones powered by Snapdragon processors," said Baudouin Corman, vice president of Gameloft Publishing Americas. "These powerful devices also will help enable the development of immersive games such as 'Asphalt 6: Adrenaline HD,' 'N.O.V.A. – Near Orbit Vanguard Alliance' and others. Gameloft is committed to delivering the best HD games to the Android platform and we are pleased to work with Qualcomm to take it to the next level."