Qualcomm has newer and faster processors under its sleeve [Leaks]
A leaked presentation by Qualcomm shows details of their next generation of processors. All of the new processors namely the MSM8270, MSM8930, MSM8960, and APQ8064 will be based on the Krait architecture and is said to be five times faster than the processors used in today's high end smart phones and tablets and are expected to be available by 2012.
The processors will support 1080p displays, 3D video, 7.1-channel Dolby Surround and up to a 20-megapixel camera, if there ever is one. The new chip will be made on a 28 nanometer process and will run at 2.5GHz, with almost 23% more computing power than the Cortex A15 but, using 47% less power at the same performance. The MSM8960, having a built-in 3G and LTE-based 4G cellular hardware, is expected to be given out to companies for testing purposes before the end of spring this year.
Check out the leaked presentation slides: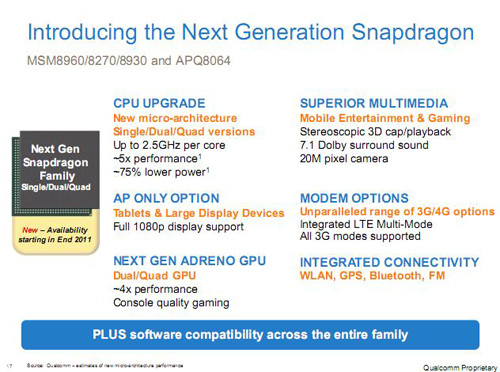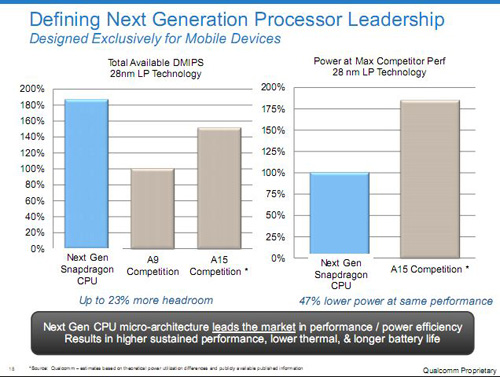 Source