Qualcomm has unveiled its next-generation chips at the Snapdragon Tech Summit. After announcing the Snapdragon 8 Gen 1 and the Snapdragon G3x Gen 1 Gaming Platform, the US-based technology giant has announced a couple of ARM-based chips for Windows and Chrome OS-powered laptops. The company has unveiled the Snapdragon 8cx Gen 3 and the Snapdragon 7c+ Gen 3 platforms.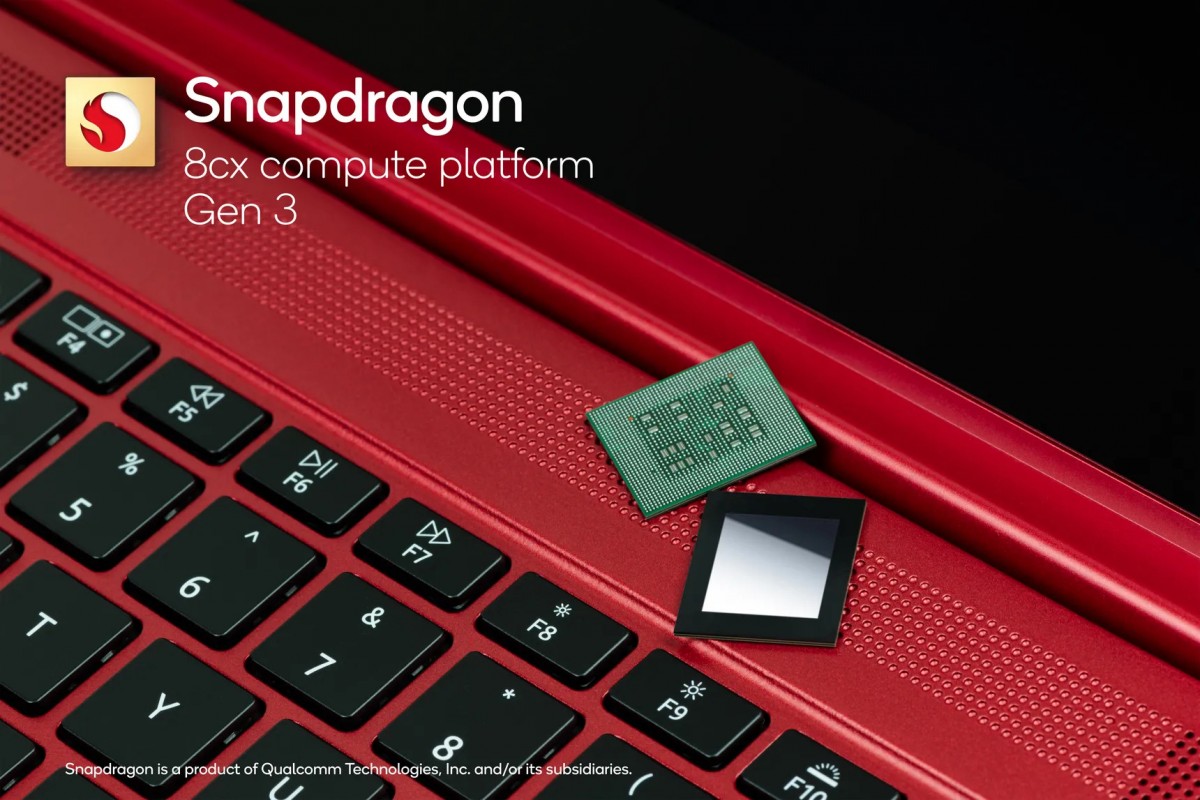 The Qualcomm Snapdragon 8cx Gen 3 is touted to be the world's first chip for Windows devices that are built using the 5nm platform. The company says that it is designed specifically for ultra-slim and fanless laptops. Compared to the previous generation model, it is claimed to deliver up to 85 percent improved performance.
It is also claimed to offer up to 60 percent better per-watt performance than the traditional x86 chips but the company has not revealed how it has made this comparison and with which device. The company has said that the chip can offer multi-day battery life but Qualcomm has not elaborated this claim further.
For connectivity, the platform supports 5G as well as WiFi 6/6E. It also takes advantage of "29+ TOPS of AI acceleration" which could speed up tasks like face detection and background blur on calls. It comes with an upgraded camera and audio functions along with chip-to-cloud security.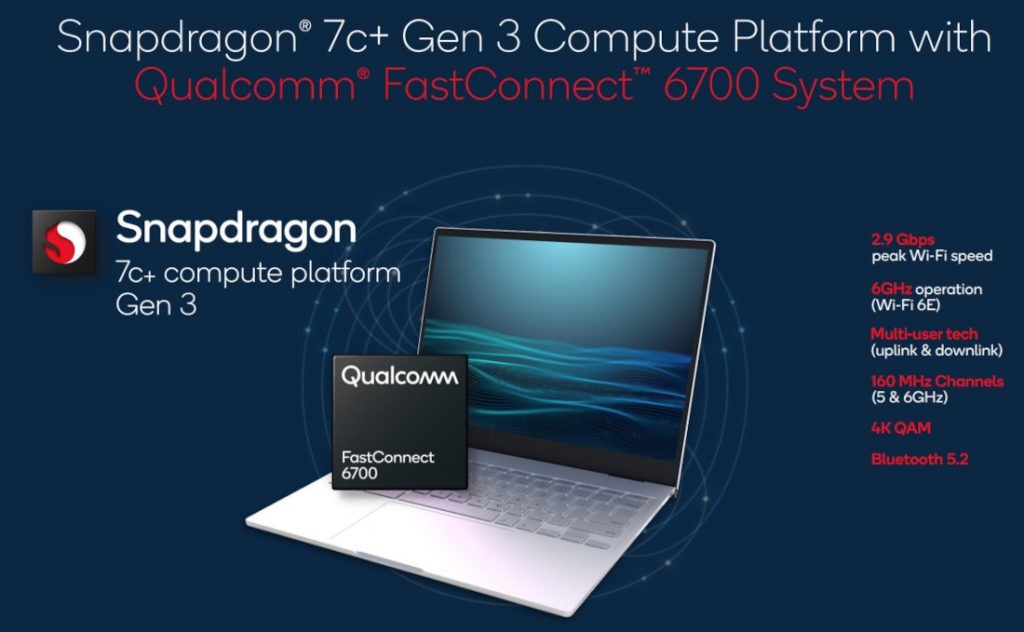 Along with 8cx Gen 3, the company has also unveiled Snapdragon 7c+ Gen 3 which is designed for entry-level Windows PCs and Chromebooks. The launch of this new chipset comes just six months after the previous generation. It is claimed to deliver up to 40 percent improved CPU performance and as much as 35 percent improved graphics performance over its predecessor Snapdragon 7cx Gen 2.
Like the Snapdragon 8cx Gen 3, this one too comes with support for 5G connectivity (sub-6 GHz and mmWave) along with Wi-Fi6 and 6E. Devices powered by these new chips are expected to be available in the market in the first quarter of 2022.
It will be interesting to see Qualcomm's new chips powering the next generation of Windows on ARM devices as the company's previous attempts in this category haven't been fruitful. With the company's exclusive deal with Microsoft for Windows on ARM about to come to an end, this space is bound to see more competition, further pushing the development.
Also, Qualcomm is gearing up to launch its next-generation ARM-based chips for Windows PCs sometime in the year 2023 as the company is aiming to compete against Apple Silicon's very capable and powerful M-series chips which are now powering all the new Mac devices being launched by the tech giant.