Questions on Nokia dropping 'Symbian' from Belle answered
Yesterday we saw Nokia announce that the most-awaited Belle OS update will be out in February . But the thing that made more news was Nokia using the term 'Nokia Belle' to address the update rather than Symbian Belle and why is there a delay in the release of the update.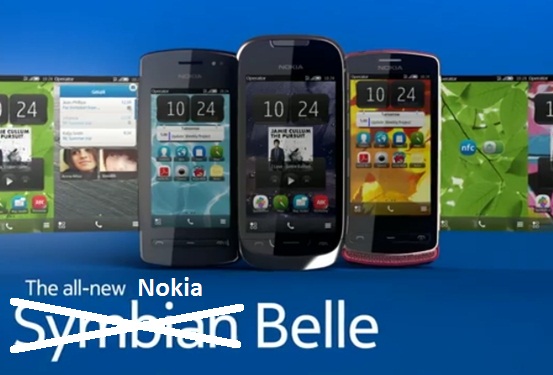 So Nokia Conversation got all the questions answered by Vesa Jutila, Head of Symbian Product Marketing at Nokia.

Q: Most of your questions were aimed at why the name changes from Symbian Belle, to Nokia Belle.
A: We are still using Symbian Belle with some audiences like developers but now we also have the flexibility of using Nokia Belle when referring to our greatest and latest Symbian software update. We are really looking forward to making Belle available to people as it will truly bring a new experience to everybody.
Q: For some of our readers, this February update still seems too far away. They were told they would receive the update in Q4 of 2011, then Jan of 2012, and now Feb. Why has there been a delay?

A: Nokia Belle will make such a big difference in the user experience, and it is a major software update. We are progressing well in bringing Belle with a new look and feel to millions people across the markets at the same time, and are anxiously looking forward to delighting our consumers with Nokia Belle.
Q: We reckon it will be well worth the wait for such a major update. As to the question of why is this update now not available for the Nokia 500? Some good news?
A: I am happy to say that Nokia 500 will also be one of those devices receiving Nokia Belle along with Nokia N8, Nokia E7, Nokia E6, Nokia X7, Nokia C6-01, Nokia C7, and Nokia Oro."
We hope that this resolves all the doubts that users were having regarding Nokia (Symbian) Belle.