Symbian Belle coming in February 2012
Nokia has announced that the next upgrade to Symbian Anna OS, Nokia Belle (Yes they have dropped the 'Symbian' tag and rebranded it as Nokia Belle) will be out in February for all Symbian Anna running devices.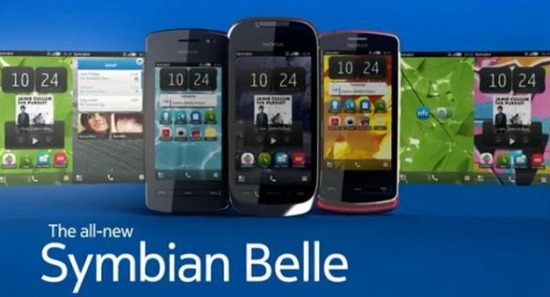 "The all new Nokia Belle (previously Symbian Belle) user interface will soon be available for download to some existing smartphones and begin shipping with a selection of smartphones that are already on the market," said Nokia On Nokia Conversations.

Nokia Belle was launched with the Nokia 701, Nokia 700 and Nokia 603 smartphones earlier this year.
And for the existing owners of Nokia N8, Nokia E7, Nokia E6, Nokia X7, Nokia C6-01, Nokia C7 or Nokia Oro, their phones will be getting the update in February 2012. Nokia Belle will now offer users more home screens, taking the count to six from the existing three. Also the home screen widgets have been improved and made more functional than before.