Imangi Studios released the sequel to Temple Run yesterday called the Temple Run 2 and is definitely going to make the most of the popularity attained by Temple Run. The sequel continues the same strategy as in the original Temple Run.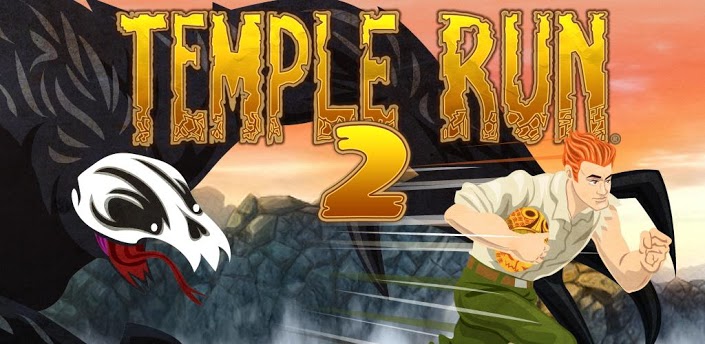 Temple Run 2 is also an endless runner game like the prequel where your task is to run until you can survive. In between on the path you encounter obstacles which bring you down. While on the run, you collect the coins and gems lying on the path. There are also power ups that give you special functionality.

In the new game, the player is initially given control of Guy Dangerous, the first hero of Temple Run 2. The player has to keep him running while trying to avoid obstacles. To move the hero to particular side you've to press the screen in that direction. Example a tap on the right edge of the screen will direct the character to the right.
Motion sensors on your phone also play a crucial part as they help the character to move to either of the sides to collect coins or survive on narrow paths. But the Android version of the Temple Run 2 arrives with a slight lag which you will notice when you plan the game. The other characters in the game can be unlocked in exchange for the coins collected in the game.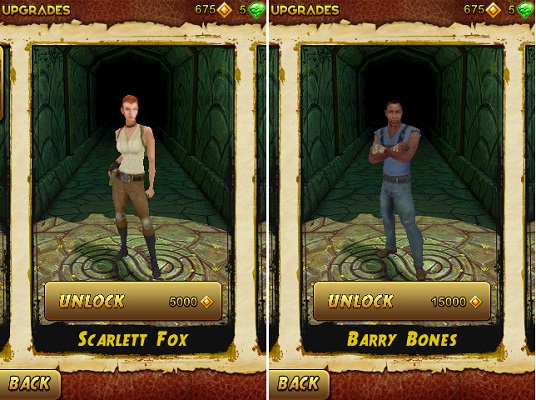 As for the idea of the game, nothing has changed. But the graphics have been improved making the game even more attractive which we have liked a lot and the organic environments is much better than that on the Temple Run. Imangi Studios has added a few new obstacles and power ups which are great to see and you can now unlock more achievements. Each character in the game has a special power and this time you have a bigger monkey chasing you instead of three smaller ones and is indeed more deadly.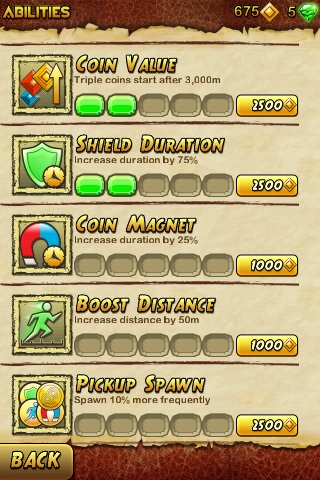 We felt that it is also easier to win coins in Temple Run 2 as compared to the previous edition which should be a good news for us all and if you loved the previous version, you're going to be addicted to Temple Run 2. If you haven't downloaded it yet, you can download it from the link below for FREE and RUN!