RCOM announces Open Market Handset offer on Postpaid CDMA Mobile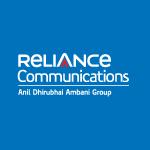 Reliance Communications has launched a open market handsets bundle offer for new post paid CDMA customers across India. The offer is available for new subscribers with a promotional benefit of free unlimited local calling to any Reliance Mobile for 6 months on subscription.
The offer is applicable on tariff plans of Rs. 199 per month and above. Under this offer, customers have the flexibility to choose from a very wide range of CDMA open market phones.
Targeted towards the youth and business class, these handsets includes Samsung – Corby, Samsung – SCH – B519, Samsung – SCH – F219, LG 6300, Fly C250, Karbonn – KC320, Byond – C404, Max – GC 333, GC 343, GC 355 CD11, Micromax – C112 and Coolpad-188, 2838, 2938, S50, S100, 2618.
The offer is available in all Reliance Mobile stores across India.