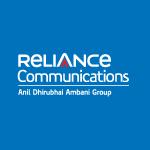 Reliance Communication today revealed its 3G Business Team and 3G Innovation Lab. In an all India bid for 3G spectrum, RCom has won 13 circles including the metros of Delhi, Mumbai and Kolkata.
Reliance Communication has appointed Mr Prashant Gokarn as Head – 3G. was earlier involved in 3G roll out in several countries and has worked in companies like Spectrum, Anderson Consulting and S2T. At RCom, he was heading Corporate Strategy since 2008. Following his new mandate, he has moved to 3G business. He will also be a key member of RCOM's Wireless Management Board.
RCOM has also roped in Google's former Head of Wireless Business Mr Suresh Jayaraju as Head -New Age VAS.  He has an experience of over 14 years managing internet, media, and mobile technologies. Prior to joining RCom, his other assignments were with Tech Mahindra, OnMobile Systems Inc and Rediff.com.
As part of its 3G readiness plan, RCom has established a 3G Innovation Lab with end-to-end wireless network infrastructure.  This Innovation Lab will be an integral part of RCom's 3G operations offering real-time product developmental capabilities and time-to-market equation benefits to RCOM.  The 3G Innovation Lab will be in line with RCom's strategic focus to encourage innovations in mobile technologies.
The objective of the Innovation Lab is to facilitate the development of mobile service innovations through collaboration with 3rd party developers.
RCom's 3G Innovation Lab will involve a community of content developers, product innovators, technology platforms enablers, device manufactures and OEMs. The collaborative unit will be formed through tie ups with top local as well as Global partners.
The Lab is a move towards the 'Open Platforms' architecture which encompass open systems, open networks, democratic framework for partners & consumers for availability of the best products based on the consumer's usage. The Lab is established at Reliance ADA Group's Headquarters in Dhirubhai Ambani Knowledge City, near Mumbai.