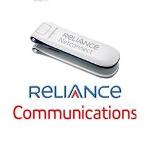 Reliance Communications has introduced major strategic initiatives aimed at growing the mobile telecom and internet penetration in Rural India. With this rural drive, RCOM is launching three initiatives i.e. BharatNet plan, Grameen VAS & M2M (Machine to Machine) solutions.

BharatNet Plan: This will be a high-speed variant of its Reliance NetConnect service, but specifically designed for the rural and sub-urban markets offering speeds of approximately 153 Kbps, which is 4 to 8 times the current dial-up speed of the wire-line services. Additionally, speed quality will improve since it is no longer dependent on the quality of the copper wire.  RCOM is launching BharatNet plan, the high-speed wireless internet service in over 20,000 rural locations across the country.As part of this, RCOM is offering BharatNet internet access for just Rs 98/week with downloads upto 350MB. With this sachet pricing, RCOM plans to create appeal with both, casual and heavy users. This tariff will be available across rural India excluding the metros and top 100 cities.

Grameen VAS: Grameen VAS will be an integral part of their day-to-day lives. Grameen VAS would cover several specialised services including Mandi Bhav, Agriculture & Animal Husbandry Updates, Weather Forecast, Local Info, Samachar etc. all in multiple Indian Languages. These solutions can be categorised broadly under mLearning, mHealth, mCommerce, mUpdates and GroupSampark (Community Messaging). These services can be accessed via different modes i.e. Voice Portals, SMS, USSD, Data (R-World) etc. To increase adoption, Grameen VAS is priced at Rs.15/month.

Machine to Machine Applications (M2M): RCOM's third thrust area will be high impact machine-to-machine applications. These are mobile applications that aid automation, surveillance, remote monitoring, and data gathering. It will provide M2M opportunity for rural market includes Automation of Agro & Irrigation services, water level monitoring, and data gathering for milk & agri-cooperatives, fisheries, poultry, and soil analysis. Similar such opportunities for the urban include mobile ticketing, purchase@Kiosks and vending machines, and remote monitoring of office automation products.

Commenting on its rural initiatives, Mr S P Shukla, President – Wireless, Reliance Communications said, "The Indian telecom wireless rural subscriber base is now over 125 million. The next wave of telecom growth is emerging from rural India. With rural base expected to double in the next few years, RCOM is committed to drive this exponential growth through innovative and ground breaking service offerings and tariffs."

According to Mr Mahesh Prasad, President – MDCS, Reliance Communications said, "Mobile is rapidly overcoming the challenge of universal access in rural areas. Our goal is to offer to this large rural population across India, innovative products and services customized for rural & local needs. Rural markets offer significant as well as large-scale opportunity to tap highly potential but relatively unaddressed market topography."