RCOM makes Rs 8585 crore payment towards 3G spectrum to DoT for 13 circles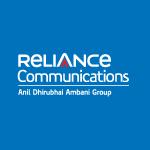 Reliance Communications today made the payment of Rs 8585.04 crores towards 3G spectrum fees to Department of Telecommunications. RCOM was amongst the only three private telecom operators who won 3G spectrum in 13 circles including the most lucrative Circles Mumbai and Delhi. The win for RCOM maximizes circle coverage on a more conservative spend.
RCOM won 3G spectrum in all circles where it has 900 MHz spectrum. The 13 circles where it has obtained 3G spectrum includes all high growth 'C' circles for less than Rs 500 crores. This makes RCOM the only operator that has pan India 3G capability in CDMA and among the top 3 with highest coverage in WCDMA.
The Circle-wise break-up of the Rs 8585.04 crore 3G spectrum fees paid by RCOM to Department of Telecommunications is:

| | | | |
| --- | --- | --- | --- |
| Circle | 3G Spectrum Fee | Circle | 3G Spectrum Fee |
| Delhi | Rs 3316.93 crore | West Bengal | Rs 123.63 crore |
| Mumbai | Rs 3247.07 crore | Himachal Pradesh | Rs 37.23 crore |
| Kolkata | Rs 544.26 crore | Bihar | Rs 203.46 crore |
| Punjab | Rs 322.01 crore | Orissa | Rs 96.98 crore |
| Rajasthan | Rs 321.03 crore | Assam | Rs 41.48 crore |
| Madhya Pradesh | Rs 258.36 crore | Jammu & Kashmir | Rs 30.3 crore |
| North East | Rs 42.3 crore | | |