While initial rumours had suggested that Samsung may revamp the UI for the upcoming flagship Galaxy Note7, a video revealing the new version has now surfaced.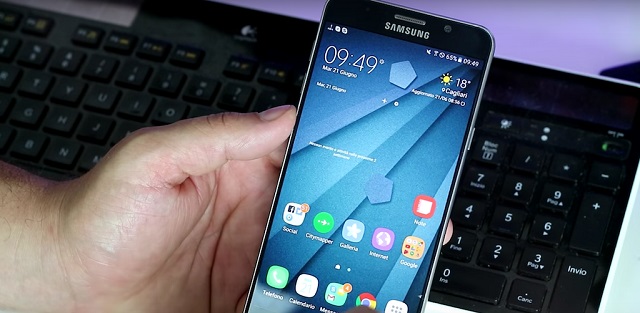 A video revealing the new version of the TouchWiz UI for the upcoming Samsung Galaxy Note7 has surfaced, showing major improvements over the previous versions which had faced a lot of criticism from the users. Even though this doesn't seem to be the final version that would be released at the time of the launch, it gives us a pretty fair idea of what we can expect in the new version of the TouchWiz UI.
As the source rightly puts it, the new version of the TouchWiz UI is very simple, straightforward, clean, and less distraction. The colours are more easy and subdued in the new UI a lot of blur elements throughout and new visual cues giving it a refreshed look. Interestingly, the report suggests that the Samsung may offer an instant messaging service like the iMessage for its users.
While it is expected that Samsung will also offer the new version of the TouchWiz UI to the Galaxy S7 and Galaxy S7 edge, we won't be surprised if that takes a while to come. The other Samsung handset users will have to wait even longer. But for those who can't wait, you can visit the XDA forum to get the latest APKs of SNote, SBrowser, video player, updated keyboard, Calculator etc. You would however require root access to install it.