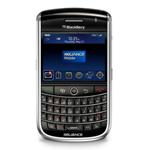 Reliance Mobile and Research In Motion (RIM) today announced the BlackBerry Tour smartphone for Reliance's CDMA customers. The BlackBerry Tour smartphone is a 3G-enabled smartphone. It features international roaming support to help users stay in touch whether they travel around the corner or around the world. The BlackBerry Tour is a feature packed and high refined smartphone, and it will be available nationally from October 12th for Rs 27990. As a special promotion from Reliance Mobile for pre-booking customers, users will be able to enjoy two months of free BlackBerry Internet Service on Reliance Mobile's CDMA network. Customers can pre-book the BlackBerry Tour from October 7, 2009. Promotional offer valid until October 31, 2009

With the launch of the BlackBerry Tour, Reliance Mobile has expanded its portfolio of BlackBerry smartphones, which include the BlackBerry Curve 8330, BlackBerry Pearl 8130, BlackBerry 8703 and BlackBerry 8830 for its CDMA network, as well as the BlackBerry Curve 8900 and BlackBerry Pearl 8110 for its GSM network. The company also plans to roll out the BlackBerry Tour to its GSM customers soon.

The BlackBerry Tour smartphone from Reliance Mobile features a chic black finish with chrome highlights surrounding its sleek design. It measures 112mm x 62mm x 14.2mm (L X W X D) and weighs just 130g.  It includes a large, easy-to-use, full-QWERTY keyboard in addition to its large (2.44″) bright display (480 x 360 resolution at 245 ppi), which delivers the highest resolution available on a BlackBerry smartphone and displays pictures, web pages and videos with incredible clarity.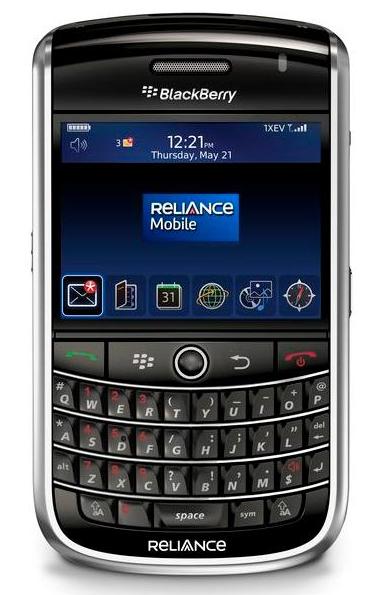 Other key features of the BlackBerry Tour smartphone include:

3.2 MP camera with flash, variable zoom, image stabilization, autofocus and video recording (Video recording requires microSD card, which may be sold separately)

Full HTML web browser, including support for streaming audio and video (RTSP)

Advanced media player for videos, pictures and music, a 3.5 mm stereo headset jack and support for the Bluetooth Stereo Audio Profile (A2DP/AVCRP)

256MB Flash memory

Expandable memory via hot swappable microSD/SDHC memory card slot, supporting up to 16 GB cards today and expected to support next generation 32GB cards when available

Built-in GPS with support for geotagging and other location based applications and services

BlackBerry Media Sync, which allows customers to quickly and easily synch music from iTunes and Windows Media Player with the smartphone (Certain music files may not be supported, including files that contain digital rights management technologies)

Premium phone features including voice activated dialing, enhanced background noise cancellation, a low-distortion speakerphone, and Bluetooth (2.0) support for hands-free headsets, car kits, stereo headsets and other Bluetooth peripherals

Preloaded DataViz Documents to Go allowing users to edit Microsoft Word, Excel and PowerPoint files directly on the handset

Easy mobile access to Facebook and MySpace, as well as popular instant messaging services including Yahoo! Messenger, AIM, Google Talk, Windows Live Messenger and BlackBerry Messenger

BlackBerry Internet Service support, allowing access to up to 10 supported personal and corporate email accounts, including most popular ISP email accounts

BlackBerry Enterprise Server support, which provides advanced security and IT administration features within IBM Lotus Domino, Microsoft Exchange and Novell GroupWise environments

Removable and rechargeable 1400 mAhr battery for 5 hours of talk time and 14 days of standby time