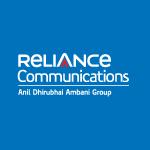 Reliance Communications has launched first-of-its kind Customer Care Initiative 'Live Chat'. This Live Chat service will enable Reliance's customers with real-time query and issue handling through chat-based online platform.
In the first phase of the launch 'Live Chat' will be available to Reliance's over 1.3 million data customers across the country. Following the implementation of the service across the data business, RCOM plans to extend the service to other business groups.
RCOM has established the 'Live Chat' Contact Center at the company's headquarter at New Mumbai. This facility will have over 500 dedicated workforce equipped to handle 75,000 live customer interactions in a day. RCOM is going Live with its Live Chat service across 15,000 towns with a scale-up plan to cover 24,000 towns by end of the first quarter of this fiscal.