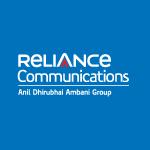 Reliance communication has announced the launch of its high speed wireless internet service, "Net Connect Plus" in Hassan which turns out to be the 100th city in which reliance has launched the wireless Internet service.
The Net Connect Plus has a downlink speed of 3.1 Mbps and an uplink speed of 1.8 Mbps. With this wireless internet service the people in the city will be able to get faster browsing speed, fast video streaming, video calling and many other features. The primary goal of reliance is to provide this kind if wireless internet service to more than 150 cities in India.
The wireless net connect service will come under the Reliance communication's extensive Pan-India, next generation and integrated digital network spanning about 175,000 kilometres of fibre optic cable systems.