Tata Indicom launches "Handset Upgrade Offer" in Andhra Pradesh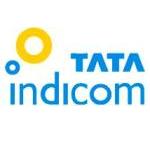 Tata Indicom has introduced Handset Upgrade Offer for prepaid subscribers in Andhra Pradesh. Under the offer, the benefits include free talk time of up to Rs 1 lakh on the purchase of any CDMA handset. A subscriber will have to SMS "OFFER" to 12524 from his handset, within 7 days of purchase, to avail the free talk time. The assured talk time is Rs 50 and the customer can get talk time upto Rs 1 lakh, which will be credited to the user's account within a period of 7 days.
This offer is valid till 19th December 2010 applicable to all new CDMA handsets, including Tata Indicom handsets, available in the market.