Five years ago, the home computing industry was turned upside down with dual core processors. Now the same thing is about to happen in the mobile industry. NVIDIA Tegra 2 is a dual core processor for mobiles and many market leaders like Motorola and LG are poised to launch Tegra 2 in their upcoming handset models. As a mobile user, this could be a moment of excitement as dual core processors makes life easier and faster. They aid faster browsing, and better gaming experience. The UI would be much smoother and responsive. But most of all, dual core processors have a very low power consumption index. They offer better performance consuming much lower power compared to single core processors. Also multitasking would be a cake walk with multi-core processors.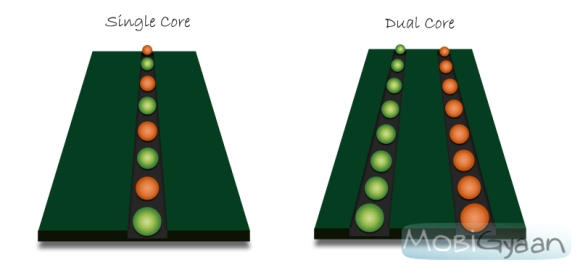 Currently there are no dual core mobiles on the street, but LG star could be first device out. According to a report by Engadget, it has the dual-core 1 GHz NVIDIA Tegra 2 processor, 4 inch display, 8 megapixel camera with LED flash, 1080p video capture, front-facing camera, and a 1500 mAh battery.
But Motorola is in a tight race to launch tegra 2. The rumored device Motorola Olympus looks like the Motorola defy, but a bit bigger. As far as we know, this has 3.7 inch screen and the NVIDIA Tegra 2. It could also be coming out with the custom UI Motoblur sitting on top of Android 2.3. And don't forget Samsung is also singing some rumors about their dual core launches.