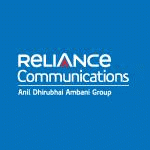 Reliance Communications today announced its plans to roll-out a new multi-lingual R World that will provide the user an option to personalize it in Hindi and other regional languages.
It will also serve as a medium to provide Mobile Internet and Data Services to all its users. Reliance will employ Motricity's m-Core platform to deliver these capabilities and to help itself in fulfilling the vision of providing cutting-edge services and applications on its 3G, GSM and CDMA mobile platforms.
According to Mr. Prashant Gokarn, Head – 3G Business, Reliance Communications, "The initial customer response to R World has been exceptional. We believe the future of mobile experiences is going to be based on the delivery of highly personalized offerings which include localized content, delivered to our customers in their native language. Reliance is pioneering a new way of delivering personalized information anytime, anyplace and through any device.  Motricity's mCore Platform provides us the scale and the capabilities we need to deliver on this vision."

In the words of Mr. Ryan Wuerch, Chief Executive Officer of Motricity, "Motricity is pleased to continue to work closely with Reliance to evolve R World. Through the delivery of highly relevant experiences, Reliance will be in position to delight and retain its customers, and further monetize these offerings through the marketing of targeted mobile value added services, as well as, targeted mobile marketing and advertising campaigns".
R World will also provide its users with different content and applications along with M-Commerce and M-Advertising options.
Key features of new multi-lingual R World:
Highly-targeted mobile marketing and advertising campaigns, to further monetize the mobile Internet experience.

Localized regional content to serve individual consumer interests and tastes.

Multiple language support, starting with Hindi, the native language of over 250 million Indians.

Location-based services to help ensure users get what matters most to them based on where they are at any given time.