Reliance Communications launches On-Net Calling Packs. R2R @ 20p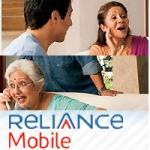 Reliance Mobile today launched unique "SIMPLE" promotional packs for its GSM and CDMA subscribers across the country. With these packs, Reliance Mobile customers can call any other Reliance Mobile (GSM or CDMA) anywhere in India – at any time of the day, for just 20p/min.
A recharge of Rs. 27 will give Reliance Mobile subscribers special tariff benefits for calling to any Local Reliance Mobile and the Rs. 77 recharge offers the same benefits for both, Local as well as STD calling.
Both these packs are valid for a period of 30 days and have been made on e-recharge.
Customers subscribing to these on-net packs will enjoy a tariff of 20p/min for calls to Reliance Mobiles while calls made to mobiles outside Reliance network (CDMA & GSM) will be charged as per their current tariff plans – be it Pay Per Second, Pay Per Minute or Pay Per Call.
Local

All India

MRP

Rs. 27

Rs. 77

Benefit Validity

30 Days

30 Days

Tariff Plan

Local Calls to Reliance Mobile

20 p/min

20 p/min

STD Calls to Reliance Mobile

As per current tariff

20 p/min