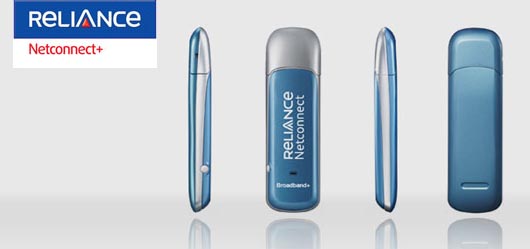 Reliance Communications has announced a drop in the prices of its Netconnect broadband device to make high speed broadband connection affordable. The move is aimed at making its EVDO based data services more popular to the public as entry cost has now come down to an affordable level.
The price of the dongle has been reduced from Rs. 1599 to Rs.1299 for the USB dongle/data card and the first recharge (FRC) from Rs. 330 to Rs. 100. All in all, customer price including the first recharge has come down from Rs. 1929 to Rs. 1399. The Netconnect 1x customer MOP has also dropped to Rs 999.
This offer is available across 175 towns in Tamil Nadu where consumers will enjoy an 18 percent discount on the dongle and 69 percent discount on the first recharge together with 5GB data and a validity of 30 days. Reliance Communications is aggressively expanding in Tamil Nadu and has added more than 100 sites in the last one month. The High speed Datacard of Reliance Communications has the largest reach in South India.
Mr. Rakesh Singh, HUB Head TN&KL, Reliance Communications said, "Our superior data network and distribution reach for data products has established Netconnect as the most preferred wireless broadband service in India. We are pleased to announce the launch of a killer punch which will help us leverage our network and distribution edge into a dominant market share for data services in India. With this initiative, we are redefining the affordability levels and entry cost for broadband services in India".