Reliance Communications ties up with 3rd Space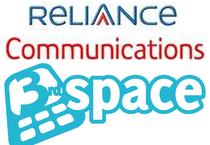 Reliance Communications has partnered with UK based mobile marketing company, 3rd Space Services Limited, to launch advertising funded videos on its Reliance Mobile platform. Under the agreement 3rd Space will supply mobile video content to Reliance Communications. It will also offer premium content such as "Who wants to be a Millionaire", Bollywood Songs and Films alongside the world's leading sporting content, available on every data enabled handset within the Reliance network.
Customers will have access to the free content in exchange for watching an advert embedded within the video.