Just days after extending the Jio Preview Offer to Samsung and LG 4G smartphones, Reliance Jio is now widening the offer to Asus and Panasonic handsets.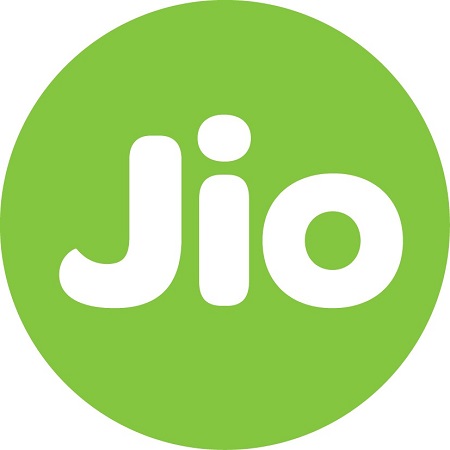 Reliance Jio has officially announced the extension of the Jio 4G Preview offer to select Asus and Panasonic smartphones. The process to avail the offer remains same as before, which involves users generating the coupon to avail the Jio Preview Offer from the MyJio app. Users then need to visit the nearest Reliance Digital, Mini store, Jio partner store with the KYC documents and collect the free Jio 4G SIM card.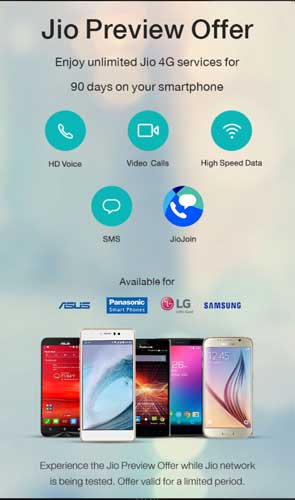 Once activated, the Asus and Panasonic smartphones can avail the full benefits of the Jio Preview Offer which includes 90 days of unlimited 4G data, calls, SMS and access to Jio's suite of apps. The offer is valid to both – new and existing smartphone users.
The following smartphones have officially been confirmed eligible for the Jio Preview Offer:
Asus:
ZenFone 2 Laser (ZE550KL)
Zenfone 2 (ZE551ML)
Zenfone Max (ZC550KL)
Zenfone 2 Laser 5.0 (ZE500KL)
Zenfone 2 (ZE550ML)
Zenfone Selfie( ZD551KL)
Zenfone 2 Laser (ZE601KL)
Zenfone Zoom (ZX551ML)
Zenfone Go 5.0 LTE (T500)
Zenfone 3 (ZE552KL)
Zenfone 3 Laser (ZC551KL)
Zenfone 3 (ZE520KL)
Zenfone 3 (ZS570KL)
Zenfone 3 (ZU680KL)
Panasonic:
ELUGA L
ELUGA Switch
ELUGA Icon
T45
ELUGA I2 ( 1GB )
ELUGA L2
ELUGA Mark
ELUGA Turbo
ELUGA Arc
ELUGA I2 2GB
ELUGA I2 3GB
ELUGA I3
ELUGA Icon 2
ELUGA A2
ELUGA Note
P55 Novo 4G
ELUGA Arc 2
P77