Last month, telecom operator Reliance Jio announced a cashback offer as a part of which its customers were offered a cashback of up to ₹700. That offer was valid until February 28, that is yesterday. And, while we were expecting Jio to announce a new offer, the telco has rather decided to extend the ₹700 cashback offer until mid-March.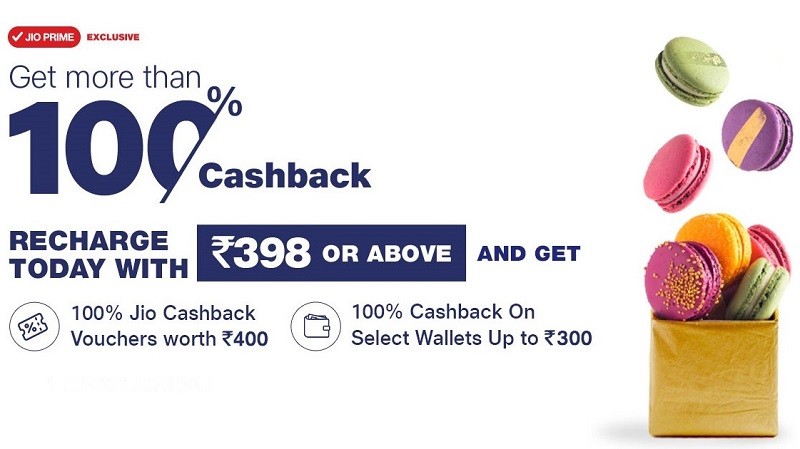 The ₹700 cashback offer has been extended by Reliance Jio till March 15. This offer is available to Jio's prepaid customers who are enrolled in the Jio Prime membership program. As a part of this offer, eligible Jio customers doing a recharge of ₹398 or above are entitle to a cashback of up to ₹700.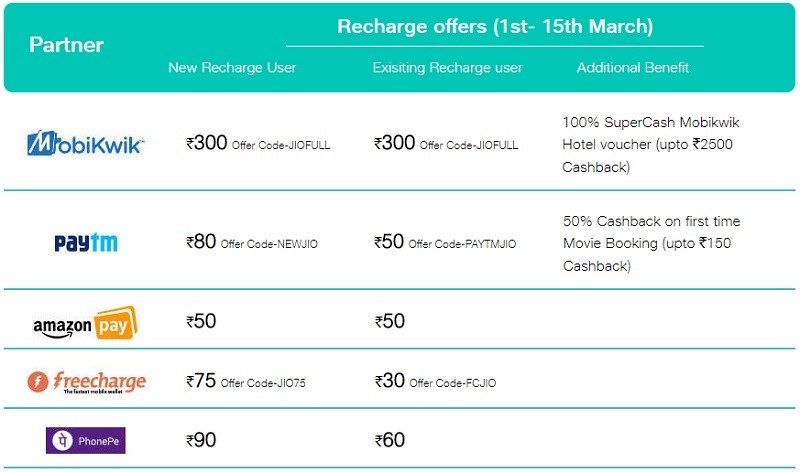 As with previous cashback offers, this cashback amount of up to ₹700 is also split into cashback from Jio as well as its digital wallet partners. Jio will offer cashback of ₹400 whereas its digital wallet partners will offer a cashback of up to ₹300.
The cashback of ₹400 from Jio will come in the form of eight vouchers worth ₹50 each that will be credited directly to the MyJio app and will be accessible under the My Vouchers section. As always, these vouchers are non-transferable, meaning only you can use them.
That said, Jio prepaid customers doing a recharge of ₹398 or above through MobiKwik, Paytm, Amazon Pay, Freecharge or PhonePe will get a cashback of ₹300, ₹80, ₹50, ₹75 and ₹90 respectively. You can check out the second image above for more details.
Like we already said, this cashback offer is valid until March 15, and, all the aforementioned cashback benefits can be redeemed immediately by the customers.
Having said that, it now remains to be seen if Reliance Jio comes up with any new offer after March 15, or just reintroduces an old one.