Back in December last year, social media website Twitter rolled out a feature called Threads that made 'Tweetstorming' easier for its users. Now, Twitter has announced a new feature that lets its users save tweets for viewing later.
Twitter has introduced Bookmarks. The company has been testing this feature since November last year, and now, it has finally been announced. Well, as the name suggests, this feature lets Twitter users save tweets so that they can view them later. This is very much useful if you are just going through your feed and come across something important but don't have time to interact with.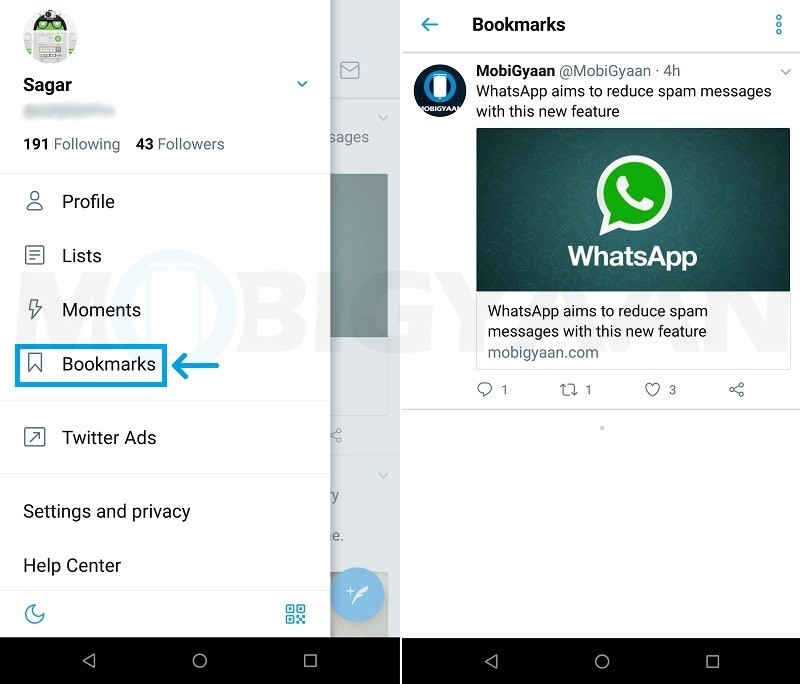 So, with Bookmarks, you can save that tweet for later viewing. Well, this also makes it easier to access that tweet quickly as you don't have to search for it again when you want to take a look at it.
Twitter has added a new 'Share' button to the right side of the Like button on every tweet. To bookmark a tweet, just tap on it and then tap on 'Add Tweet to Bookmarks'. This will add that tweet to your Bookmarks. You can then access this saved tweet by tapping on your Profile Icon and then tapping on the 'Bookmarks' option. All the tweets that you save henceforth will then show up in this Bookmarks section.
That said, do note that these Bookmarks will be saved privately and will be accessible only to you, which we are sure many will appreciate.
With that being said, alongside introducing this Bookmarks feature, Twitter has also introduced two new options that let you share a Tweet via Direct Message on Twitter, or just share it in whichever way you want.
These features have started rolling out to all the users globally on Twitter's Android and iOS app, Twitter Lite, and, mobile.twitter.com. Do share your thoughts with us about this Bookmarks feature in the comments down below.