As expected from reports, Reliance Jio has now officially extended the free Jio Welcome Offer till March 2017.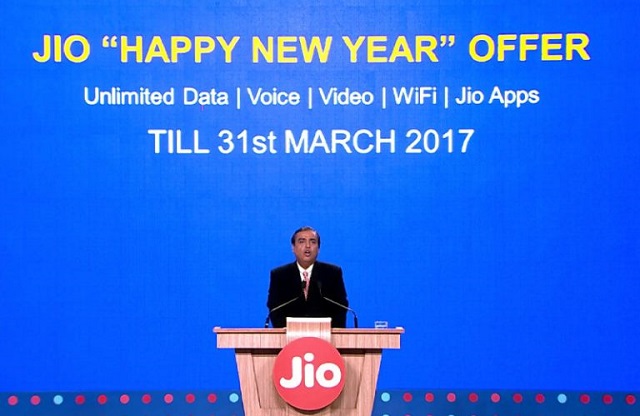 Mukesh Ambani, Chairman and Managing Director of Reliance Industries has announced the new Happy New Year offer which would be offered to new users registering from December 4, 2016. Being an extension of the Jio Welcome Offer, users would automatically be upgraded to the new Happy New Year offer from January 1, 2017.
As with the Jio Welcome Offer, the Happy New Year offer would also provide unlimited free voice calls, data and access to the Jio suite of services. However, users would have a 1 GB data limit daily, after which the speed would be reduced to 128 Kbps. The company said that just 20 percent of its users cross the 1 GB daily limit.
Mukesh Ambani also confirmed that the Jio 4G network has a whopping 52 million customers. The average Jio customer is said to use 25 times more data than the average Indian broadband user. After rolling out the eKYC services to 2 lakh outlets, the operator plans to extend to 4 lakh outlets. More importantly, the much awaited Mobile Number Portability (MNP) service is now available. Further, home delivery of 4G SIM cards is being progressively rolled out across the country.