Broadly hailing the bold demonetisation move in India, Mukesh Ambani has launched the Jio Money Merchant Solutions to boost a cashless economy in the country.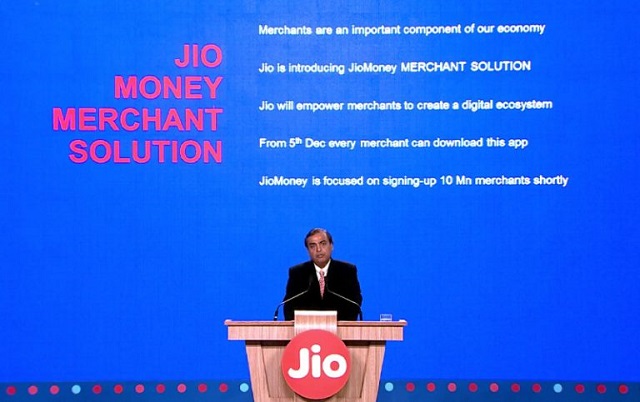 Mukesh Ambani, Chairman and Managing Director of Reliance Industries has announced the Jio Money Merchant Solutions to empower merchants, especially the small merchants, who form an important part of the economy to help enable low-value, high-volume transactions amidst the cash crunch that has followed demonetisation.
The Jio Money Merchant Solutions will enable digital transactions of all types across mandis, small shops, restaurants, for railway ticket counters, bus and mass transits and for person-to-person money transfers. merchants can transfer money, accept payments. Aadhaar-based micro-ATMs will also be launched to help facilitate Jio Money. The solution is claimed to be available across millions of touchpoints in the country.