Reliance Jio is expanding its Jio SIM home delivery service to more than 600+ towns. The delivery service has been going on since last year but Jio has now included more towns eligible for the service.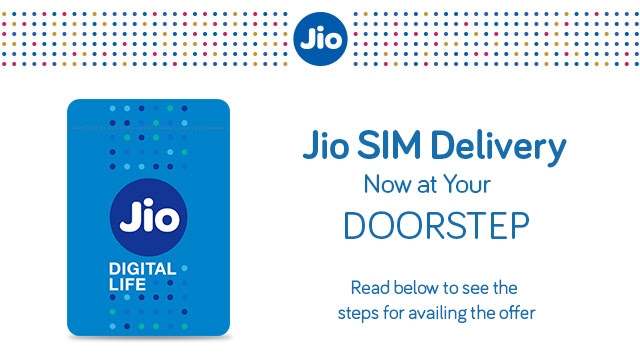 The Jio SIM offer can be started off on the telco's official website jio.com. Once there you will need to enter your area pin code first to see if the delivery service is available. If it is, then you will receive an email response from Jio confirming the delivery.
The service is free of charge though you will have to provide Aadhhar card for identity verification and also for getting a coupon on the app. Ongoing offers from the telco also include home delivery of Jio4G hotspot device at your doorstep in 1 and a half hour.
The offer is for select cities only. If your city is not eligible, you will get in 3 to 5 business days. You can also exchange your old dongles in exchange for JioFi and receive 100% cashback. The cashback is actually in the form of 10 vouchers each priced at Rs. 201 totaling Rs. 2010.