Reliance Jio has launched the JioGST Starter Kit to help the merchants and small businesses manage their GST filings and have a smooth transition to GST. The JioGST Starter Kit comes with hardware and software products which are worth more than ₹10,000, but, Jio is selling it for ₹1999.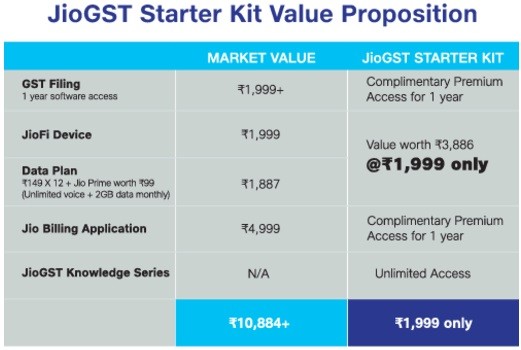 The JioGST Starter Kit comes with GST Filing software with one year access, a JioFi device, Jio Billing Application, access to JioGST Knowledge Series as well as 24 GB of data for a year (i.e., 2 GB/month) along with unlimited voice calls.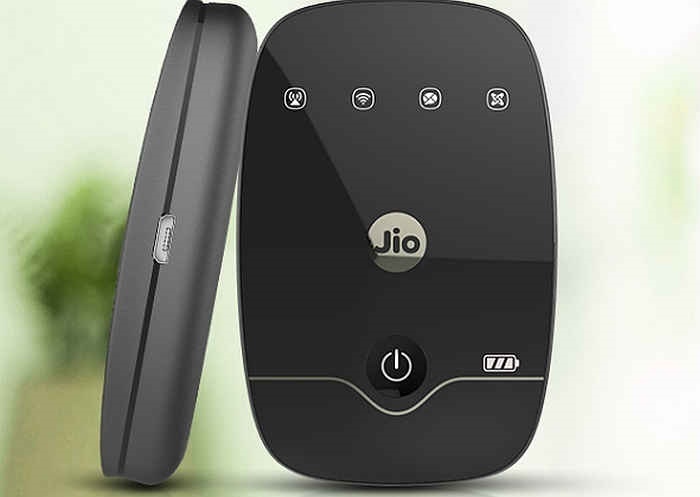 The JioGST is a 'Mobile-First' solution which eliminates the need to use computer or any accounting/billing software by the merchants. The Jio Billing Application that comes along with the Starter Kit provides daily summary of invoices to the merchants and comes with a catalog of thousands of consumer, and electronic products with their tax codes.
Apart from that, merchants can get in touch with tax practitioners to get expert advice from them. Not just that, merchants can also ask the experts to file tax returns on behalf of them. Moreover, merchants can also get more information from the JioGST Knowledge Series if they want.
Like we already said, the JioGST Starter Kit is priced at ₹1999, however, it can also be purchased through EMI options which start from ₹95/month. Besides, Reliance Jio is also offering doorstep SIM activation service in select cities.
You can head on to this link to purchase the JioGST Starter Kit or to know more about it.