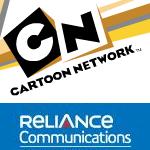 Reliance Communications has announced the launch of yet another value added service – Cartoon Network Comics on Mobile. With this service, Reliance users can now browse through comics of Cartoon Network's globally popular and iconic toon stars on their mobiles. The service is available to all Reliance GSM customers nationally.

By subscribing to the service, users can read Cartoon Network's Ben 10, Johnny Bravo, Dexter's Laboratory and the Powerpuff Girls at a subscription price of Re 1 per day. Users can also read the popular Archie's series on their mobiles at a subscription price of Re 1 per day.
By opting for this service, users will receive one comic strip from each of the titles mentioned everyday.

The subscription option is valid for a month. A comic book will be divided into a number of pages and each page will be divided into two screens, the visual and its text. Regardless of the subscription date, users can read from page one of the first comic books.