Smartphones nowadays come with a Do Not Disturb feature no matter what your phone is using — iOS or Android. It is a useful feature as it allows users to get rid of all the distractions for a set time duration and can focus on whatever's more important.
But there are situations when you get notifications from some of the applications even when Do Not Disturb mode is enabled on the phone. This happens when the apps are in the exception list, which do not adhere to the Do Not Disturb mode and will still keep showing you notifications.
In this step-by-step guide, we will show you how you can easily remove applications from the exception list of the Do Not Disturb mode to step getting notification spam from those apps. For this guide, we will be focusing only on smartphones powered by Android operating system.
How to remove app exceptions from Do Not Disturb on Android smartphone
Step 1: Open the Settings application on your Android smartphone.
Step 2: When the app opens, go to the "Notifications" option.
Step 3: In the Notifications settings, tap on the "Do Not Disturb" option under the General section.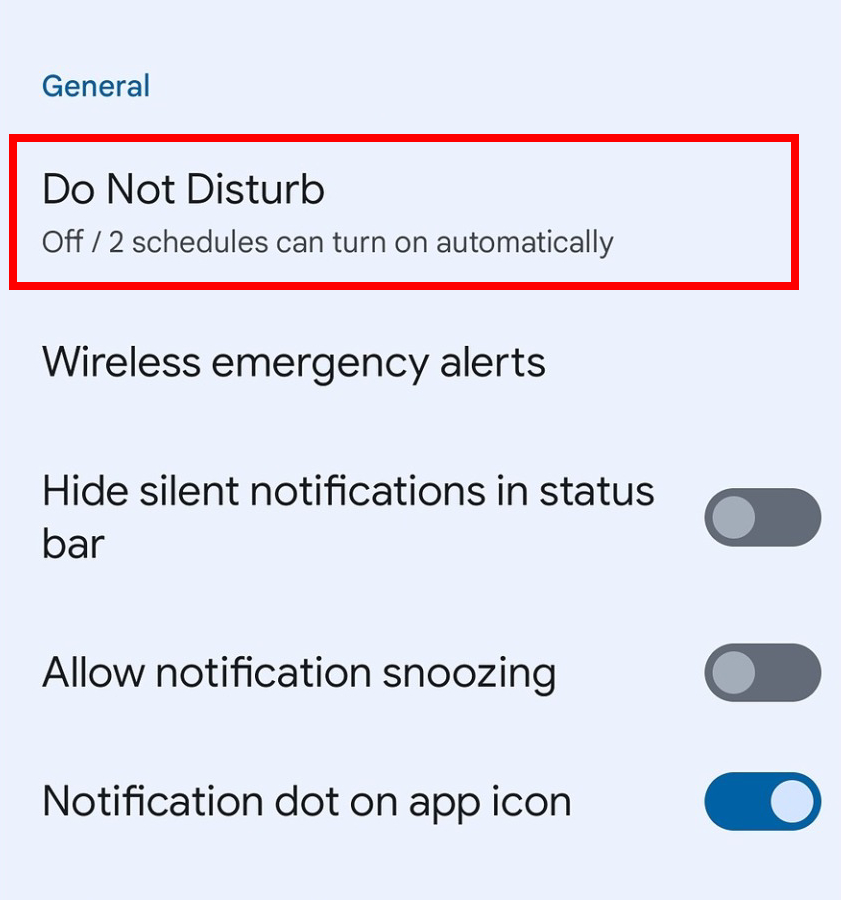 Step 4: On the screen that loads up, select the "Apps" option.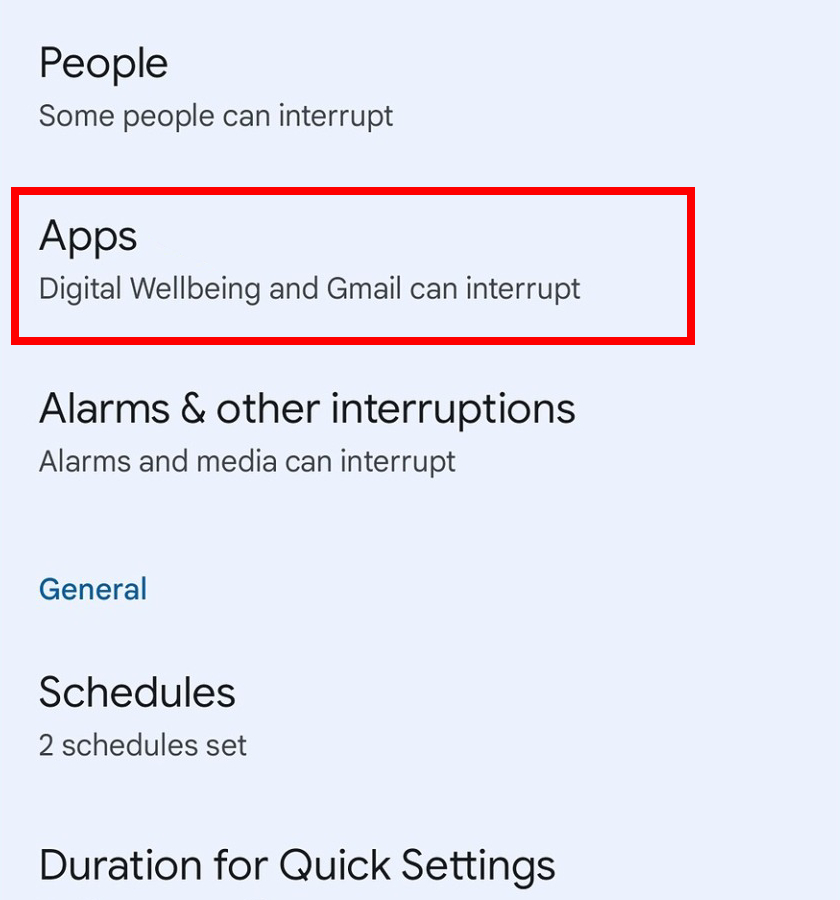 Step 5: Select the application which you want to disable notifications for, even in the Do Not Disturb mode.
Step 6: On the app's settings page, disable all the notifications from there or you keep select which notifications to keep.
That's it. Once you have followed the above-mentioned step-by-step guide on your Android smartphone, you will have removed the select applications from the showing you notifications even when Do Not Disturb mode is enabled on your smartphone.