We humans are taking more photos than ever. Before smartphones were popular, people took photos from digital cameras and shared them on social media and else where. However, after the advent of smartphones, especially with better optics, people have started taking more photos of almost everything and anything. At any given time, you are very likely to come across selfies shared by your friends on your social media.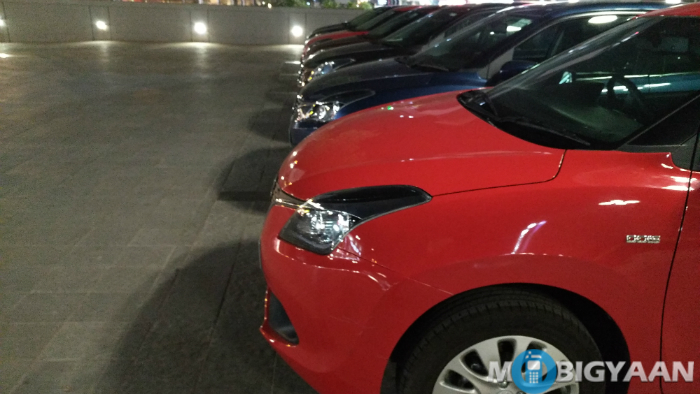 Not just smartphones, but even the latest standalone cameras comes with GPS so that the photos you take can be geo-tagged. When you take photos from your standalone camera or smartphone, lots of information has been included with that photo. This includes information like location, camera model, camera settings, the program which made changes to the photo, exposure time, aperture and many more. This information is called Exif data.
Exif stands for Exchangeable Image File Format. While most of the websites on which you upload the photos remove this exif data, there are some websites which retain it. This leads to information being made public which might cause issues for you later on. For most of the people, this won't matter much. However, if you are a photographer who wants to keep the location of his photography and his camera settings private, it becomes essential to remove exif data from photos. Also, if you are a whistleblower who is wanted by the government and can't resist uploading your selfies to tease the government, stripping the exif data from the photos you upload becomes important. Today we show you how to remove exif data from photos so that those photos don't contain much information. Read on.
How to remove Exif data from photos
Step 1: Download the 'EZ UnEXIF Free (EXIF Remover)' app from Google Play Store.
Step 2: Now open the EZ UnEXIF, you will see two options on the app screen. You can either use your phone's gallery to navigate to the photo you want the exif data being removed from, or, use the file browser.
Tap on either of the two options you find suitable, tap on 'Next' and then select the photo you want to remove exif data from.
Step 2: Now decide where you would like to save the new photo to. We chose the default option which stored the new photo to the app's folder. Tap on 'Next' after you decide where you would like to store the photo.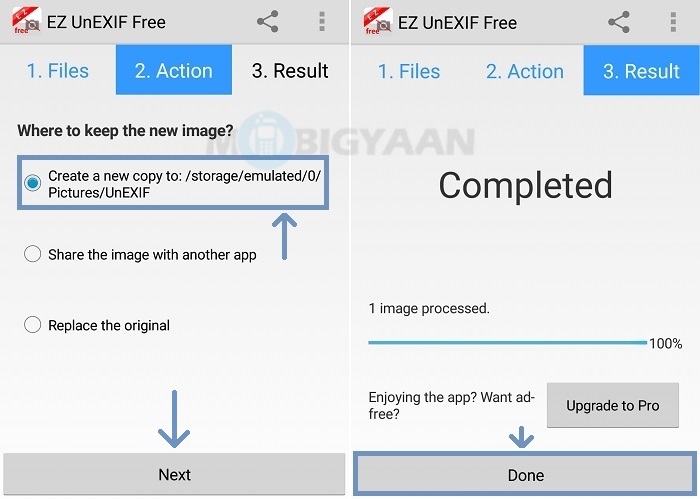 The app in no time process the photo to remove exif data from it. Tap on 'Done' after the 'completed' message is displayed. Well, that's it. You now have the photo which has no exif data attached to it.
Here's how you can verify the removal of Exif data from the photo
On Android, you can tap on the 'Info' icon when you open the photo. It will show the details which includes information about the camera model, aperture, ISO.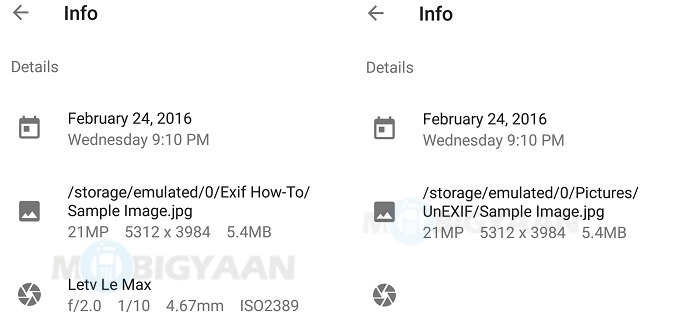 On Microsoft Windows OS, you can open the Properties of the photo and then open the Details tab to find all the information (read Exif data) of that photo.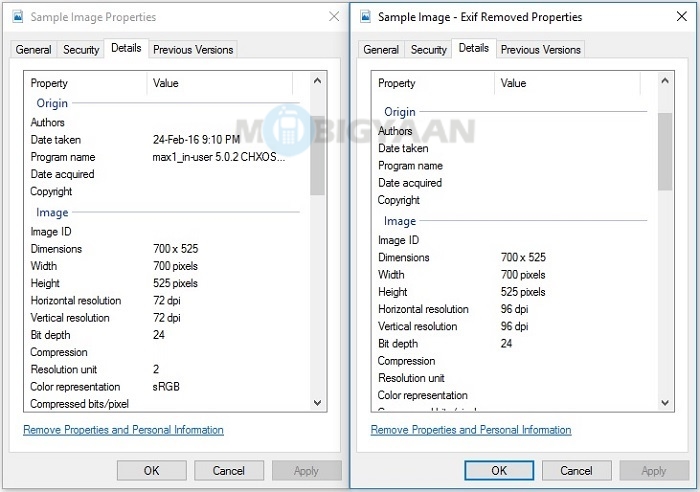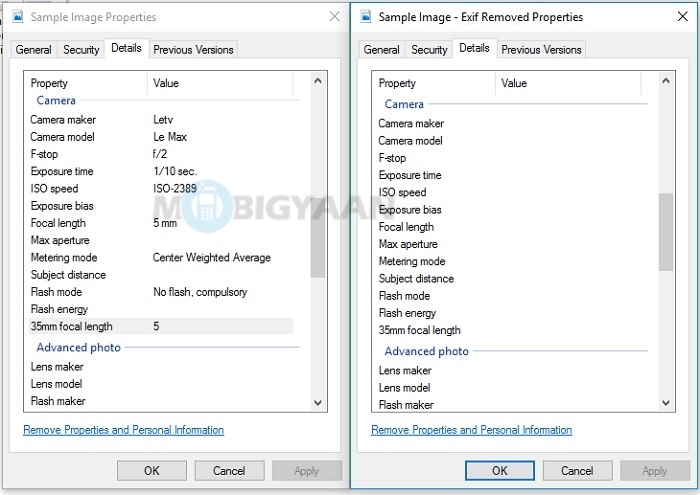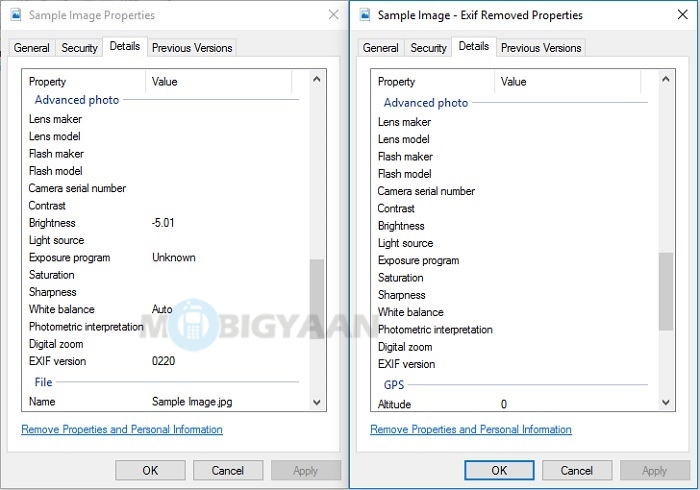 You can see that the exif data which includes information like date taken, program name, camera maker, camera model, aperture, exposure time, ISO speed, focal length, metering mode, location and much more has been removed from the photo.
Now that you know how to remove Exif data from any photo, we hope you will be able to share your photos worry free on any website or social network. You can check out our 'How-To Guides' section for more. Also, if there's any other app which you use to remove Exif data from your photos, do let us know.