How many of you prefer YouTube to watch videos on the Internet? There will be a lot many. Yes, there are many other video streaming websites out there on the Internet, but YouTube has a place of its own. After all, it's YouTube. After acquisition by Google, YouTube has become far more better. Users can now save videos for offline viewing and can also watch live broadcasts of various events happening around the world.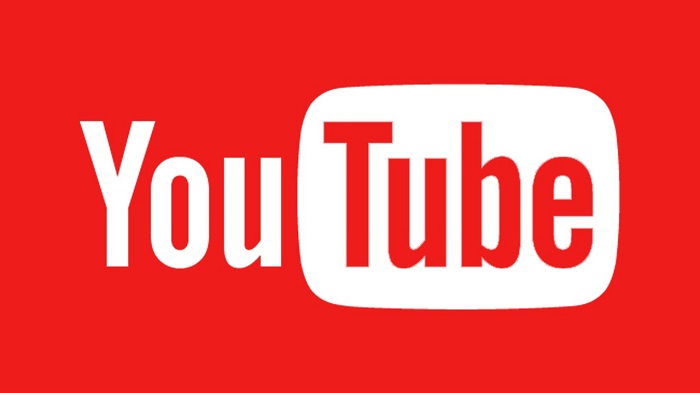 Whenever you open YouTube, it shows you videos based on your watch and search history. For example, if you searched for "oneplus 3 review", you will be shown related videos, but, after you have finished watching the video and back to the home screen, you will be shown similar tech videos.
However, if you are someone who wants to see what YouTubers in other country are watching, it's possible. You can see country based content on YouTube. If you live in India but want to see content based on some country, YouTube lets you do so. We show you to do that.
How to see country based content on YouTube
Step 1: Make sure you have the latest version of YouTube installed on your Android device.
Step 2: Now open the YouTube app and tap on the three vertical dots located at the top right corner of the app screen, and then, tap on Settings.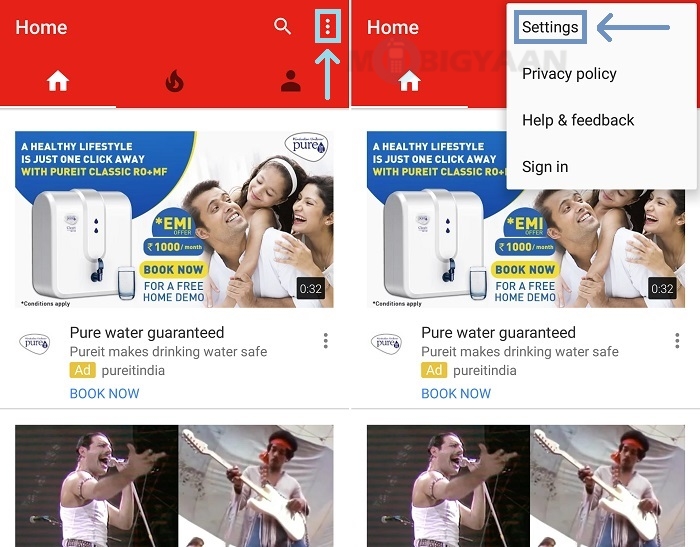 Step 3: Now under the Settings menu, tap on "General" and then tap on "Content location".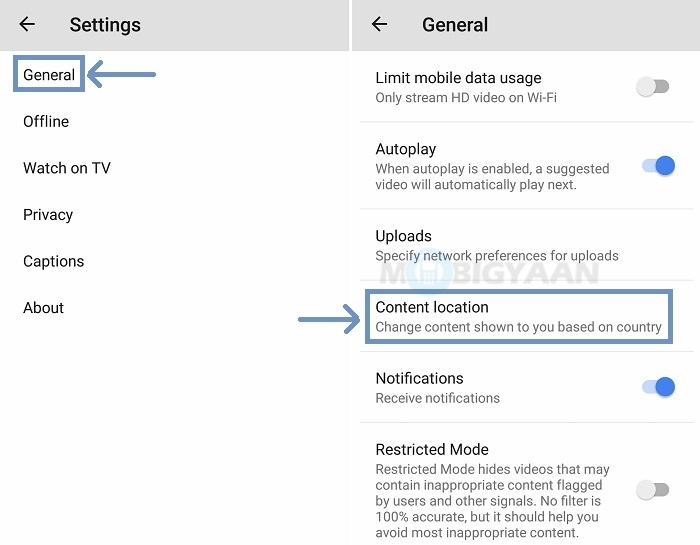 You will then see a list of countries, tap on the one based on which you want to see the content. We selected India.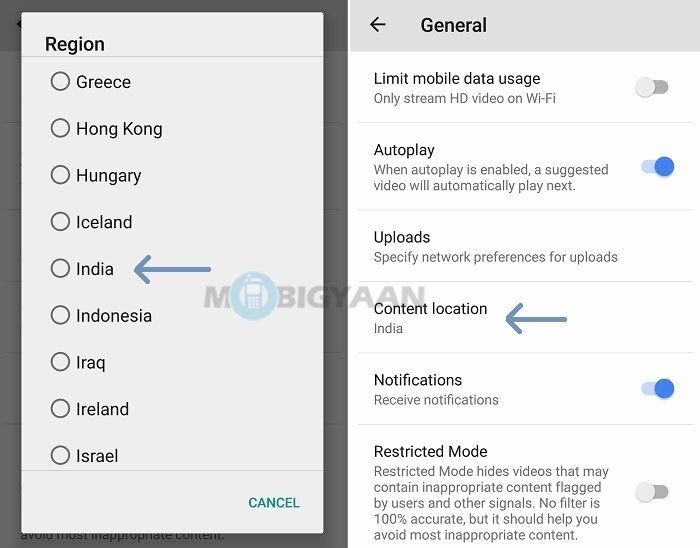 There's also an option named "Worldwide" in the list of countries which will show all the content from around the world.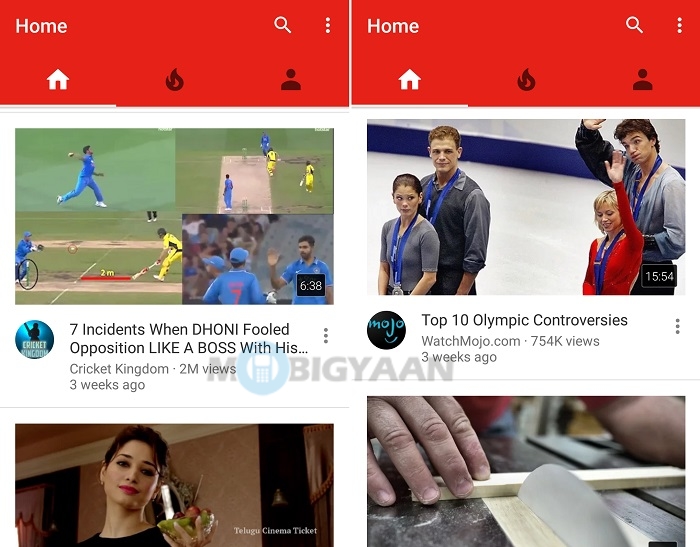 After you have selected the country, go back to the home screen of the YouTube app and you will notice the change in the type of content shown to you now. In our case, after the changing the country to India, we were shown more videos related to Bollywood and Indian cricket team than before.
We also suggest you to go through our tutorial on how to delete YouTube search history if you watch lots of videos and don't want others to know what you searched for. Also, head on to our 'How-To Guides' section where we more such guides for you.