We all are waiting for the breakfast event of Google on July 24 where we expect Android head, Sundar Pichai to unveil the refreshed version of the 7 inch Nexus 7 tablet laden with the Android v4.3. In the meanwhile we have press renders of the device.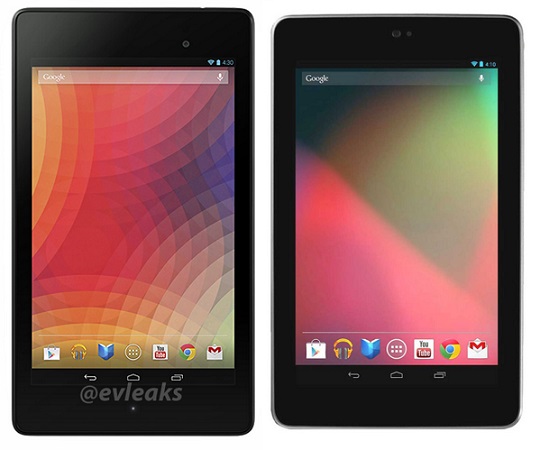 In a new press render of the new Nexus 7 which is compared to the earlier version of the tablet, shows a similar design with a slight change in dimensions. While the display size remains the same at 7 inches, the new tablet is longer yet thinner than the original device. The device measures 204.4 mm x 115.6 mm, making it slightly longer but with a thinner side bezel.
If you observe carefully, you would notice the newly added notification light on the bottom bezel of the new Nexus 7 tablet. It is already quite obvious looking at both the devices, that the new version has a quite higher display resolution also. Now this further increase our interest to have breakfast with Sundar Pichai.